During my morning Gossip catch-up via Perez Hilton... I caught my first glimpse of this poster!

Oh yes! What a great thing to wake up to! I have no idea when this movie is actually coming out but the thought of spending more time with Carrie, Miranda, Samantha and Charlotte makes me so happy. Though I always get annoyed it's only ever Carrie on these promotional things- what gives?

(Above image: Kristi as "Carrie", Me as "Charlotte" at the S&TC premiere)

The last time the movie premiered, Me and a handful of my lovely gal pals made a night of it: Cosmopolitans downtown prior to the Movie and we dressed up and "assigned" characters to look like that night.

(Above image: having Cosmos before showtime!)

My poor friend Miranda never has much of a choice when we play the

"Who is who!"

game as she is named Miranda AND has red hair + no one is dying to "be" Miranda... so she always gets it. haha. Anyway ... I dressed up like Charlotte and it was a

fun

,

cheesy

night. Also turns out we were

SO

not original - when we were having our Cosmopolitans at one of downtown Portland's restaurants... we were SURROUNDED by groups of girls doing the

exact.same.thing.

haha.
















Also, last September (2009), I
was in New York City with my family

(blog post link!)

and I made us trek to
66 Perry Street
- yes, Ms. Bradshaw's brownstone!
Anyway - yes I love the show- I think that (though love them all) Samantha and Charlotte are my favorites. Both are hilarious, beautiful and stand firm in their values (different values for sure). Not to mention Kim Cattrall is an amazing physical actress.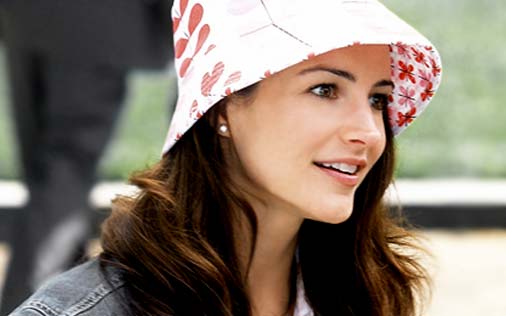 So as it is now time to "Carrie On" with my day... I will leave you with this:

One of my favorite looks from the entire series... and with the help of Polyvore.com - it's broken down for you.

Also...

I couldn't help but wonder...

who is YOUR favorite S&TC character and why?

Images not CANDYFLOSS&PERSIE branded/Copywritten found:

Here, Here, Here, Here & Here.