Here comes an original thought:

I
♥
fall fashion

.
I know- that is so shocking and unlike anyone else but I just had to say it. Why in July? Because I was at the gym reading my August Vogue and they included this pictorial of Raquel Zimmerman modeling fall fashion.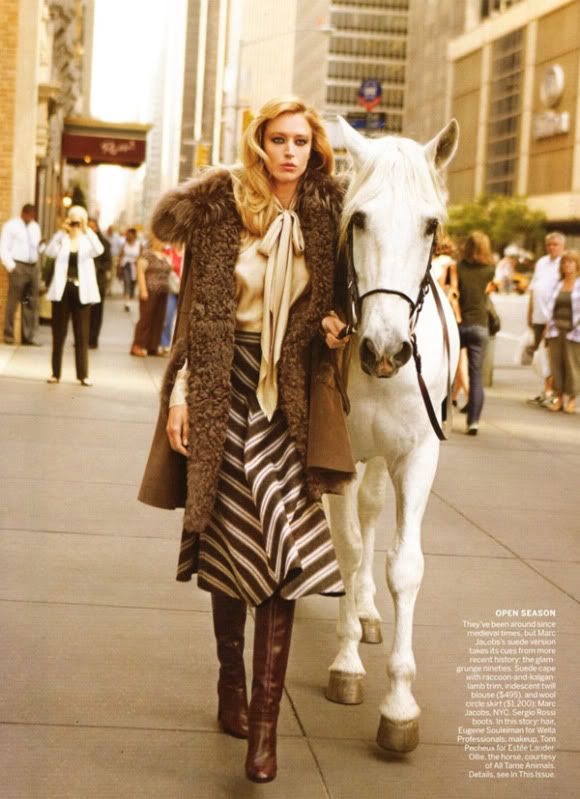 Holy crap- what is better than fall clothes? It makes me start to wonder what staple pieces I'm going to purchase for the dusky autumn.

I hate and love that more thought has to go into your fall/winter clothes. In the summer it's easy to grab an $8.00 tank top somewhere or $12.00 flip-flops and dance until the lights come on at the bar. Whereas in the fall, with the heavier materials and the sturdiness and quality needed to endure the weather, the purchases aren't so simple. Items like jackets, boots, sweaters are investment pieces which most likely, require a bit more money and time to find and purchase. I hate the bigger bill but I always appreciate my sound fall wardrobe pieces (especially because they carryover every year, unlike the $8.00 tank top).

Besides over-the-knee brown boots which I am planning on investing in towards the end of summer, I hadn't quite pinpointed other items I need to start scouting. But this shoot gave me a few ideas...
♥A cape jacket♥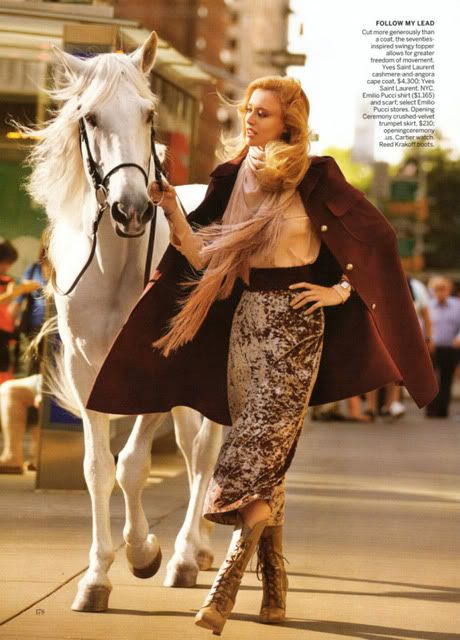 ♥A dramatic, silk, neck-tie blouse♥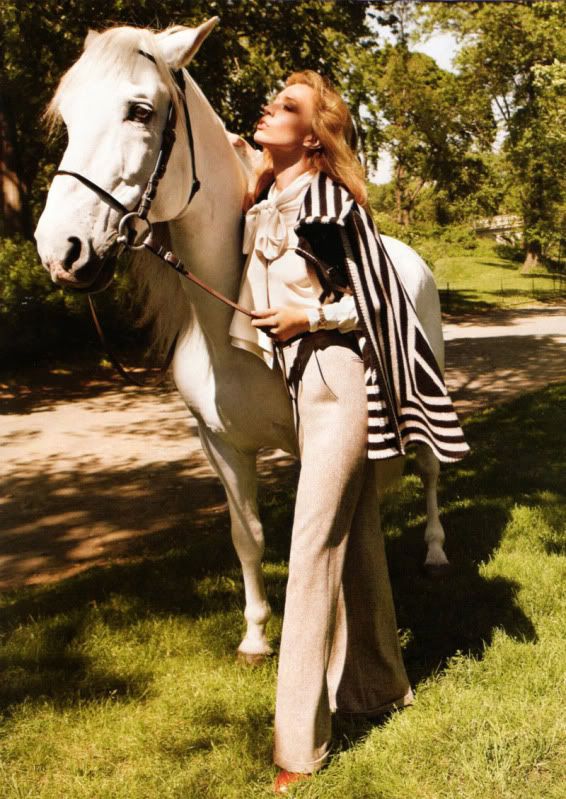 ♥A voluminous, colorful, inspired skirt♥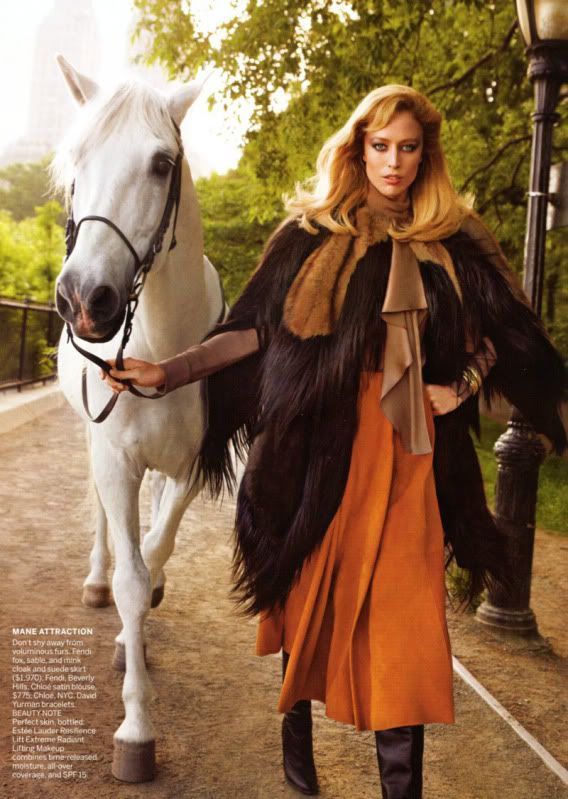 ♥A streamlined, earth-toned, fitted outfit. ♥

Not a jumpsuit (oh the horror imagining me squeezing into that, but perhaps this look in a dress?)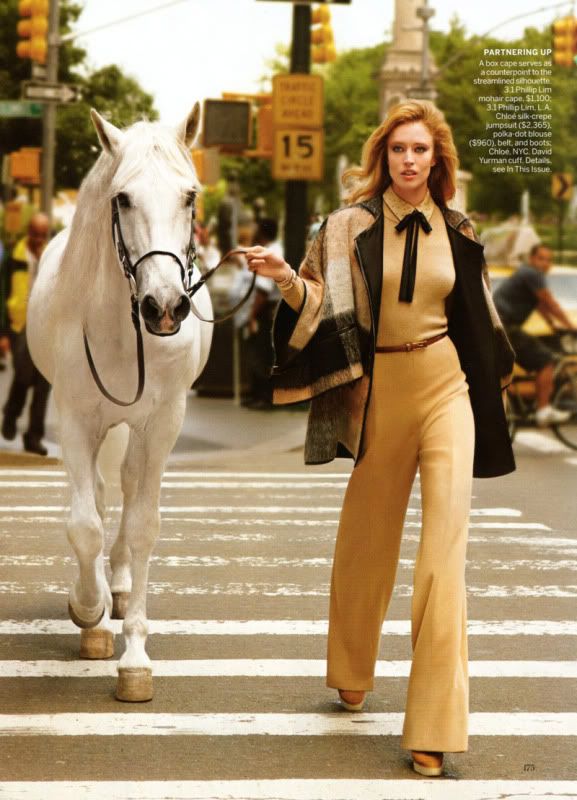 Not to mention mile-long legs, insane hair and a horse...


Enjoy your Wednesday :)
All images found here