So fashion week hit NYC, Valentine's Day has passed and my paycheck comes in less days- yes, it must be February!! I am so excited for Spring but before Spring is here... I'm soaking up as much of my plaid as I can imagine... both for work and for play.


Plaid at the office....
.... wearing my Go International plaid dress from Fall 2008 (it's one of my favorites- very thick material, yet sleeveless so you don't get too hot).I paired it with my Hinsight long, cream sweater from my favorite Boutique in central Oregon and my Jessica Simpson purple boots.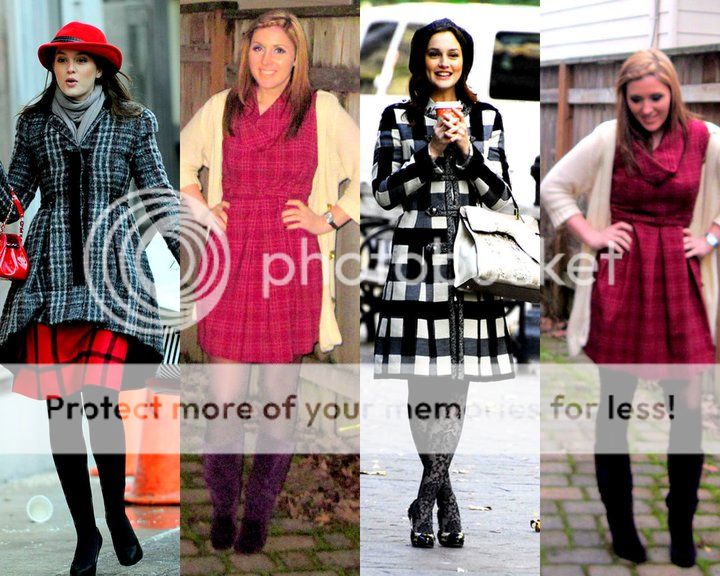 Hmmm.... following after Ms. Blair Waldorf a bit? You must admit her preppy look is so inspired.


And Plaid at play.....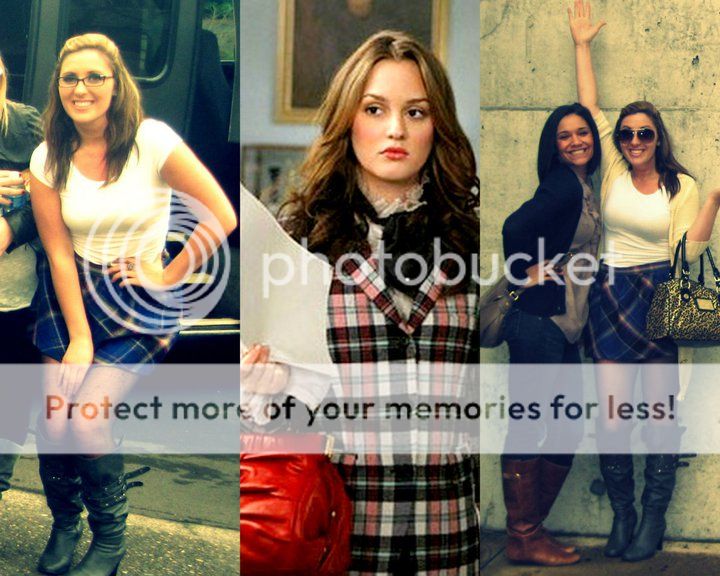 ... I sported my Old Navy plaid skirt that I bought on a whim after going to Old Navy to get some baby clothes for a friend's shower. In the shots above, I was wine tasting

(yes, with a party bus)

in Wine Country on Feb. 5th. Honestly, for wine tasting- I thought the

heavy plaid brought a more dignified approach

to the regular miniskirt. But it was Saturday after all, so I had to spice it up with some funkier boots and throw on a simple tee as to not distract from the heavy pattern below.



Do you ever go for the plaid look? Longs menswear button-ups or full-on dresses- spill it, what's your favorite (or least favorite) way to rock the Plaid!