Evening cityscapes are one of life's daily wonders

. When the sun has set, the

architectural evidence

of

infrastructure and commerce

serve not only the City in d

aily economic service

but in

beauty

as well. The

illuminating lights

juxtaposing against the dark, still backdrop of nightfall bring to life the

quieter, introverted

aspect unseen during the day.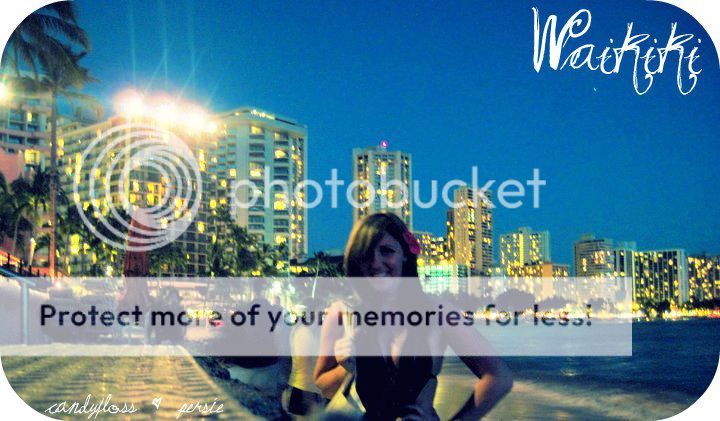 I still remember going to my Dad's downtown, skyscraper office with him on special summer nights when he needed to complete some work.

Now that my life is a 40-hour-nose-to-the-grind week in an office, I can imagine how unspectacular his daily surroundings had become. But to me at that age

(circa 9-11)

,

they were something I remember to this day

: leaning against the glass and examining my entire City in a way I never had before -

ricocheting lights bouncing off the water and onto our stalwart bridges

and structures. Though the City was quieter, it had most certainly

awoken in a different way.
[The included pictures are of two of the trips I took last year- Waikiki, HI for play and Chicago, IL for work. Despite what seems like an obvious answer, guess which one I'd rather be at? Click for => Answer]
What is one of your favorite views?