Here we are again- at the end of another year. As each year closes, I find myself believing simultaneously that life flew by with me none the wiser and that a whole lot was able to happen in one measly year.

Here, in condensed form- is my 2011
(all collages can be clicked on to open their true size)
: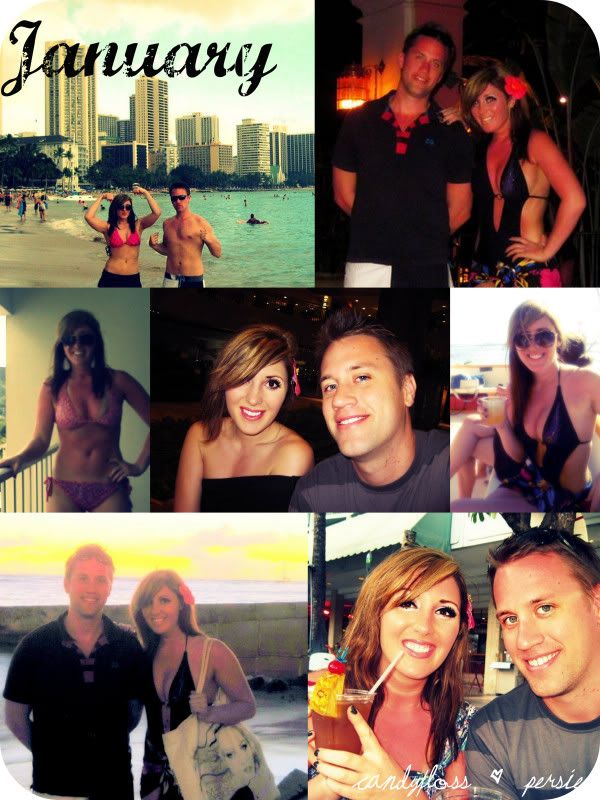 January:
The Boy and I turned his business trip into much needed pleasure. We only had 3-days before the "work" part of the trip started and we packed in as much Hawaii as we could. Nothing stands out above this trip. We can't wait to go again!
[January Blogs Here]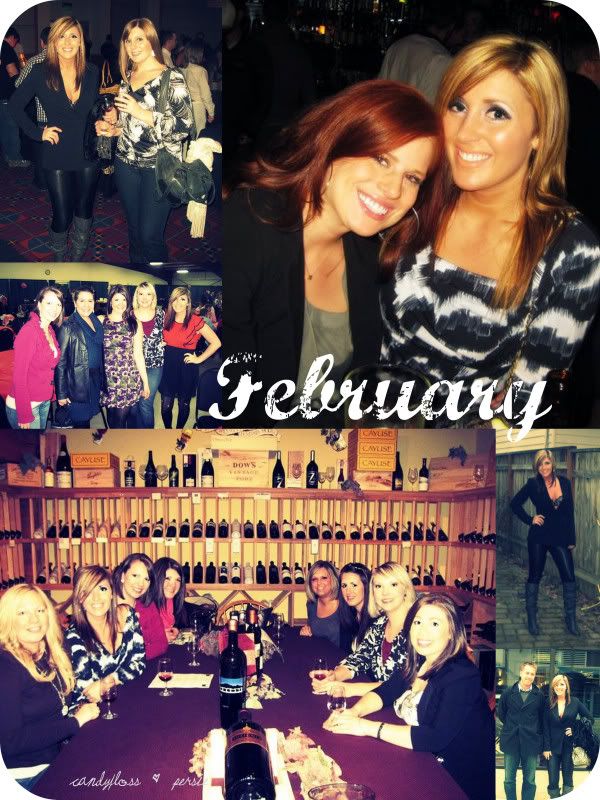 February:
Standing-out above all that occurred in Feb. was attending a small-town community benefit at a Coastal town for my friend's Mom who is suffering from Cancer
(shown in wine tasting image & the one of us 5 women right above it)
. I got to reconnect with a friend on the long drive there and then upon arrival, I was privileged to spend time with "salt of the earth" people. Raising much-needed money for someone in need was extraordinary, having a blast while doing it was just the cherry on top. The rest of the month with all its romantic wine, cheese and merriment was also enjoyable as well
(shown in rest of images)
.
[February Blogs here]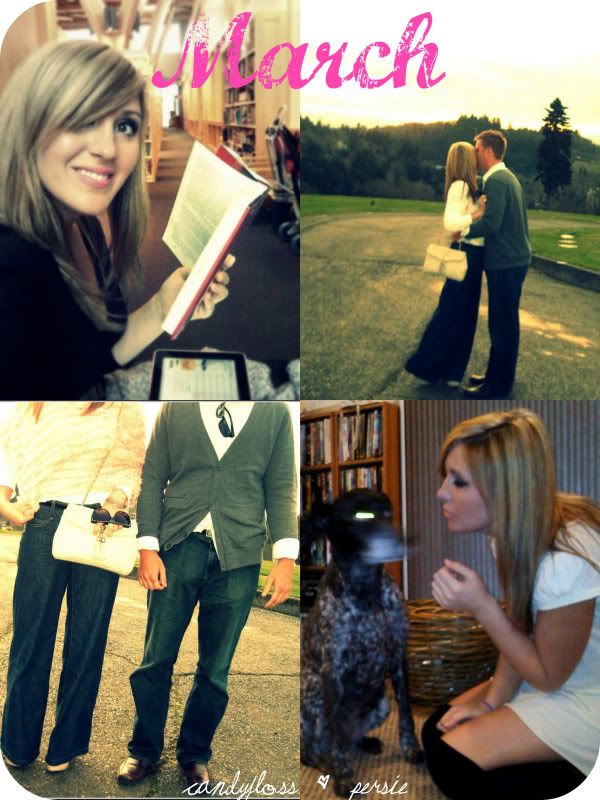 March:
I had Bronchitis for 3 weeks in March... so I didn't do much besides hang out in my favorite socks coughing up my stomach
(shown in bottom right)
. Good times. When I did have energy, I usually went on walks
(shown in bottom left, upper right)
with The Boy or did some reading at the library
(shown in upper left)
.
[March Blogs Here]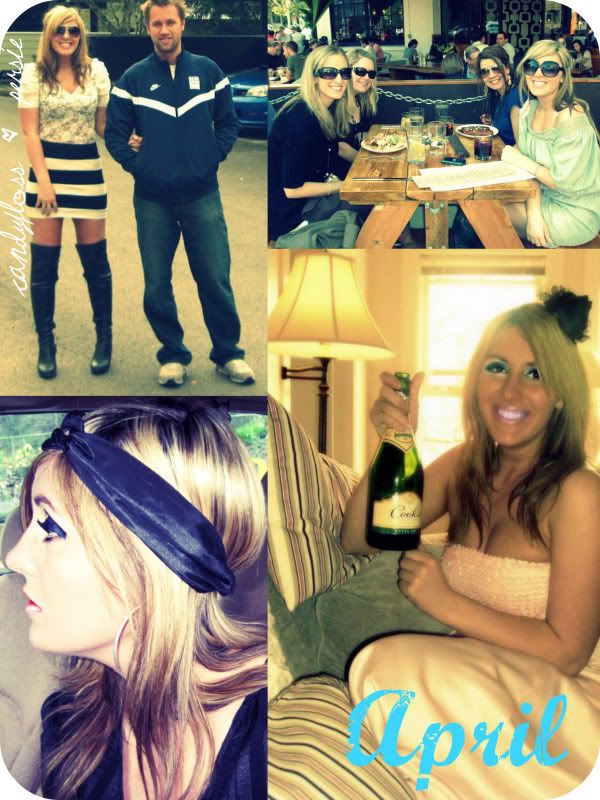 April:
April was spent pretending it was Summer. It was unseasonably warm so we busted out the skirts and ascended on tables for Sangria and conversation
(shown in top pictures)
. And we
(of course)
celebrated the Royal Wedding in Royal fashion... with Cook's Champagne and Prom Dresses obviously
(shown in bottom right)
.
[April Blogs here]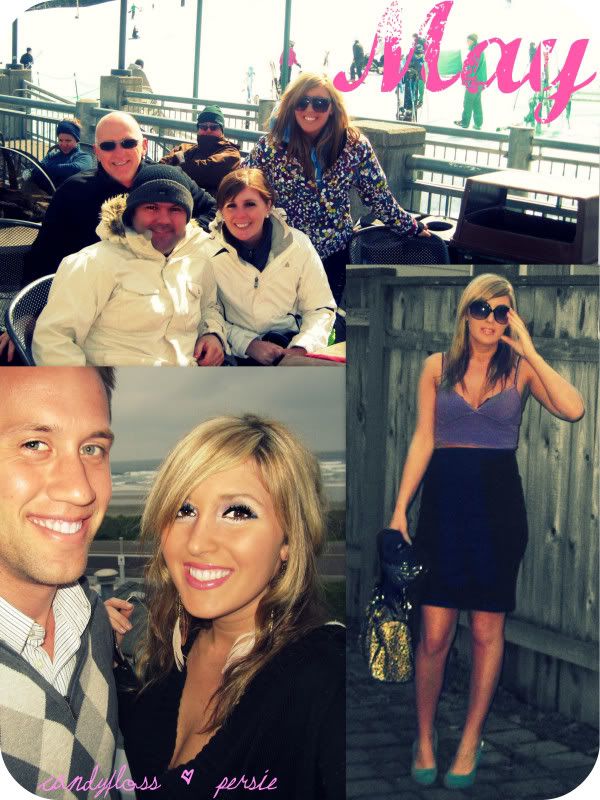 May:
May had me soaking up the best Portland has to offer. I roadtripped 1-hour East and Skiied on Mount Hood all day
(shown in top picture)
. Another weekend, The Boy and I roadtripped an hour West to spend a weekend at the coast
(shown in bottom left)
. Hard to beat a "staycation" in Oregon. Of course when I was back in the City, I dressed to suit my taste
(shown bottom right)
.
[May Blogs Here]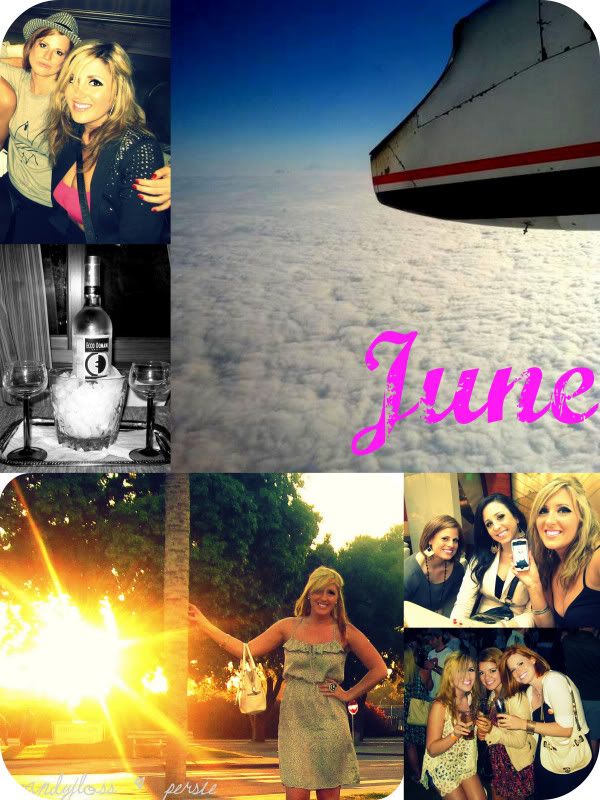 June:
The sun was on its way and we took full advantage! I attended Brew Festivals
(shown bottom right)
and laid out on the weekends. I also received a MUCH desired promotion
(shown in the celebratory wine toasting)
and flew to California for training
(shown bottom left, plane upper right)
. I also flew to Nebraska to say goodbye to my ailing Grandma before she passed
(represented by plane)
. Oh and Britney Spears came to town... and we went running to her
(shown in lower right, 2nd from bottom)
.
[June Blogs Here]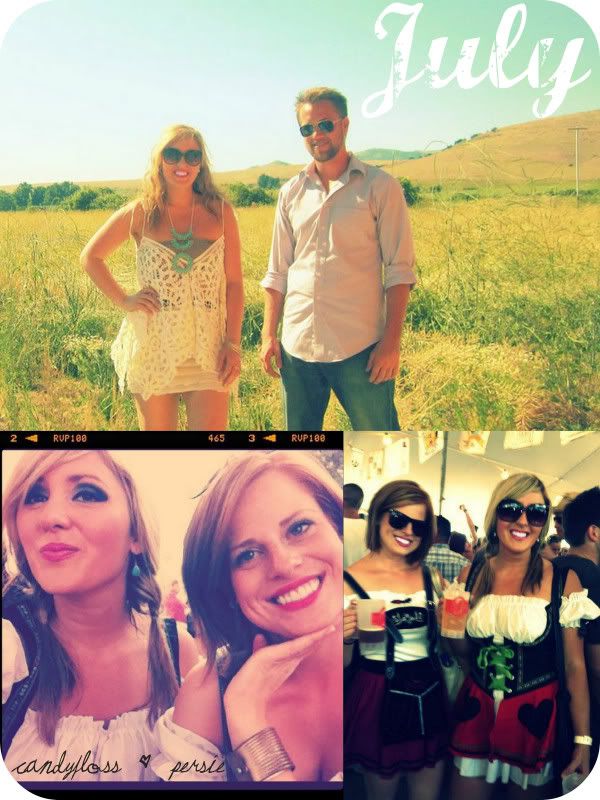 July:
The month I usually have the most City fun. The Boy and I went to his hometown for the 4th of July and drooled at the beauty of his parents' homes: vineyards, views, alarmingly nice people and the blazing sun
(shown in top picture)
. A wonderful vacation. And of course, my dear friend Miranda and I dressed up as Brew Girls for the mothership of all Brew fests: The Oregon Brewers Festival
(shown in bottom photos)
. I simply can't tell you how fun that was. Best, Best, Best!
[July Blogs Here]
August:
Well- August was different this year. I turned 27 and started feeling okay about calling myself "Old"
(shown bottom Left)
. I went on my annual rafting trip I go on every year
(shown in middle, obviously)
. Though this trip occurs every year of my life, I have never done a good post on it
(didn't post about it at all this year)
because I'm so overwhelmed with passion for how much I love it, I don't even know where to begin. It is my favorite time of year, by far. And finally, after my Grandma did actually pass- I flew to Nebraska to mourn our loss and celebrate her life. I am so sad to have lost her but I was so grateful to spend the time with family
(shown in rest of pictures)
.
[August Blogs Here]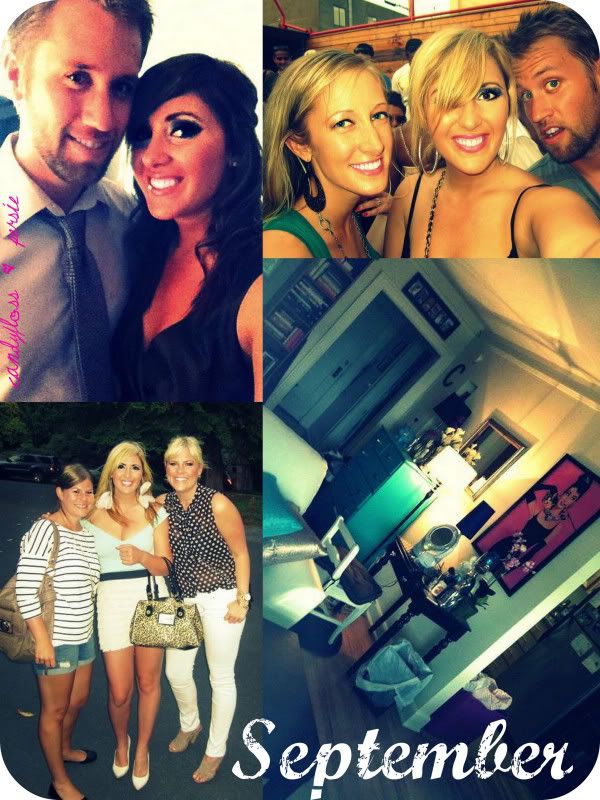 September:
The Boy turned 28. I enjoyed an Indian Summer at dance venues
(shown in upper right)
. I enjoyed outdoor parties and soaked up white heels while I could
(shown in lower left)
and I settled in nicely to my new apartment
(shown in bottom right)
.
[September Blogs Here]
October:
I enjoyed the usual fall activities, including a nice brown hair dye job
(shown in upper row)
. I celebrated my Dad's 55th birthday
(shown in bottom right)
and I dyed my hair black for Halloween weekend which made dressing up like a nurse, a red/black thingy (???) and a Graduate all the more fun
(shown in bottom row, three images from left)
.
[October Blogs here]

November:
Nothing of substance happened this month. What sticks out the most was lovely Fall walks with The Boy. Bundling up and braving the city with a camera and a companion is definitely one of the finer things in life
(shown in all images)
.
[November Blogs Here]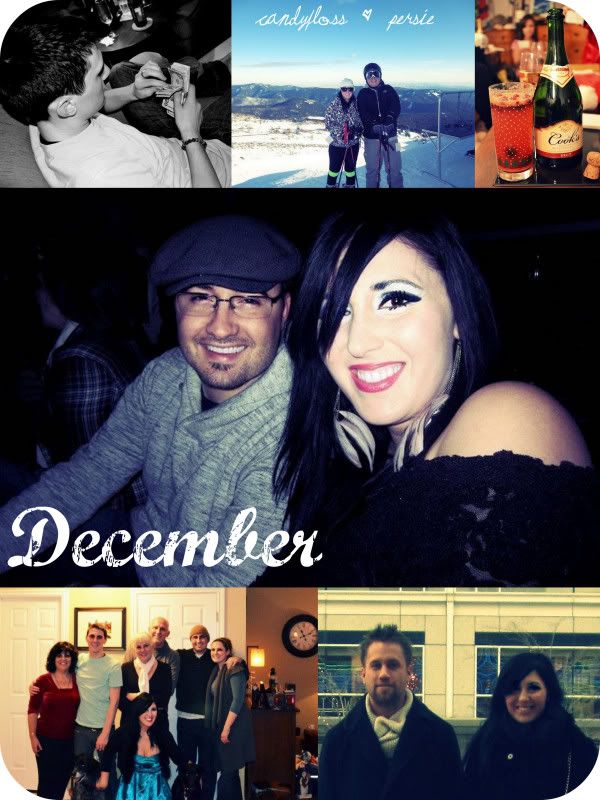 December:
December brought what it should, more outdoor walks
(shown in lower right)
, family together for Christmas
(lower left)
, spending time with relatives
(middle- my cousin and me)
, festive drinks
(upper right)
, skiing with pals
(upper middle)
and a little brother who finally turned 21, thus officially becoming an adult
(upper left)
.
[December Blogs Here]
2011:
You were a roller-coaster ride with enormous highs
(thanks for the new job)
and enormous lows
(loss of cherished people)
.
All in all, 2011 will be remembered as a learning year and one which allowed me to become realistic about what I want from life and how I'm going to get it.
Planning in 2011 has me excited about 2012 and what life has in store.
[To see my 2010 - from J-D post, please click here.]

Happy New Year!!