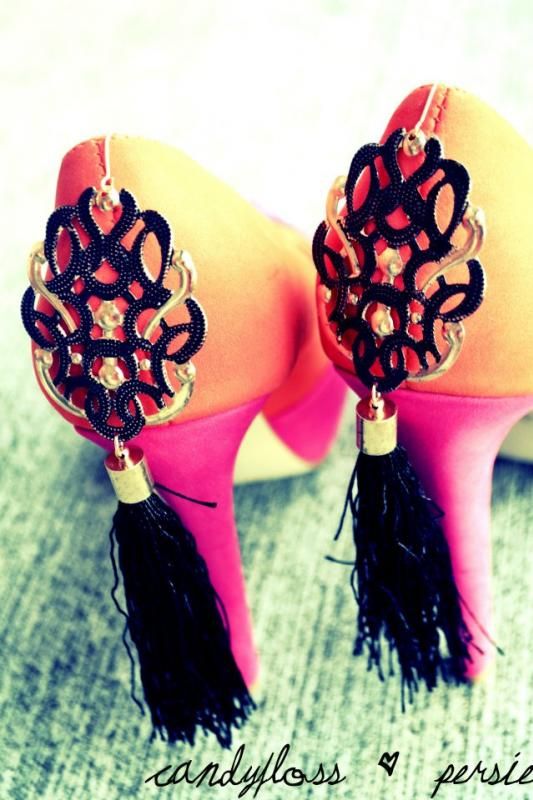 No matter how hard I try

, I am

always running out of places to store my jewelery.

Though I have a

ring holder

in the shape of a hand

(sometimes the good ideas are right under your nose...)

and I have a

display rack which holds dozens of necklaces, earrings and bracelets

...

I still have surplus

. This is,

of course

, due to my ability to go into the mall with

2 dollars and come out with 16 new pieces of bling

. As much as that marketing ploy complements my fickle taste, I do feel a bit of resentment that cute items were not this cheap when I was in college and had to outfit myself for numerous themed parties on a Ramen budget... but I digress

(nice story Grandma...)

.
To keep my

outfit embellishments

in some

semblance of order

, I've been trying to

display it in easy ways with stuff I already have

. For instance,

bracelets

have been filling empty

glass vases

and

flamboyant earrings

have been hanging on the back of

colorful heels

that are anxiously awaiting their

Spring debut.

So give me some ideas, how do you deal with your influx of bling?
[Both images via my camera of my items]