Last week,
The Boy's hometown buddies were here staying with us
for a few nights of
Portland tourism
and debauchery. It's
always exciting
to explore and show-off the city with people who aren't from here. That's why on Friday night as we all got ready to go out- I did my best to throw on a
'Party, party! Let's hit the town'
outfit:
flirty short dress, blue suede pumps and bejeweled tuxedo jacket.
Gameface on!
But by Saturday night...
we were all
exhausted
:
sun, beer, wine, 5-people in a one-bedroom apartment and 90+ degree weather
took its toll. I wasn't about to fit into something short for our sauntering adventures.
And when this happens to me- I always go hippie.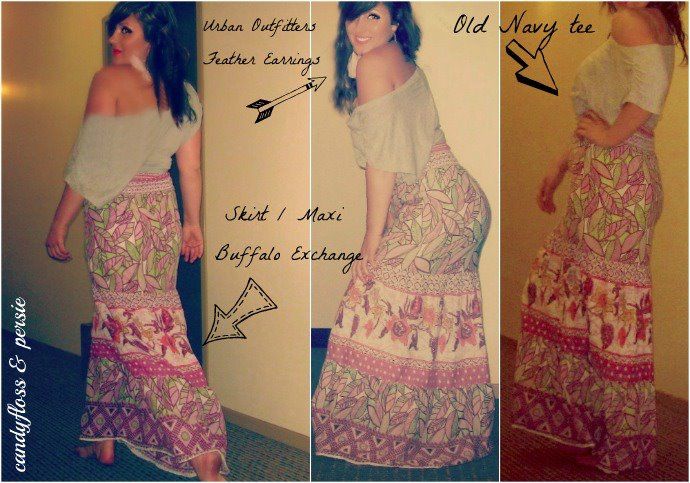 Thankfully
(yet sadly)
in Portland, no one bats an eye when you rock something like this.
What's your 'I don't want to try but will fake it with this outfit' style?