View from my apartment. Just adore.
Left: Our Stockings, hung by the bookshelves with care. Middle: NutChompter Right: Reggie all dressed up for Christmas!
Laying around my house when there arose such a clatter, went out to the balcony to see what was the matter. When what to my wondering eyes should appear, but a contemporary sleigh, and numerous drunken reindeer.
My version of "Sophie's Choice"
My Hot Cocoa station, all ready to go.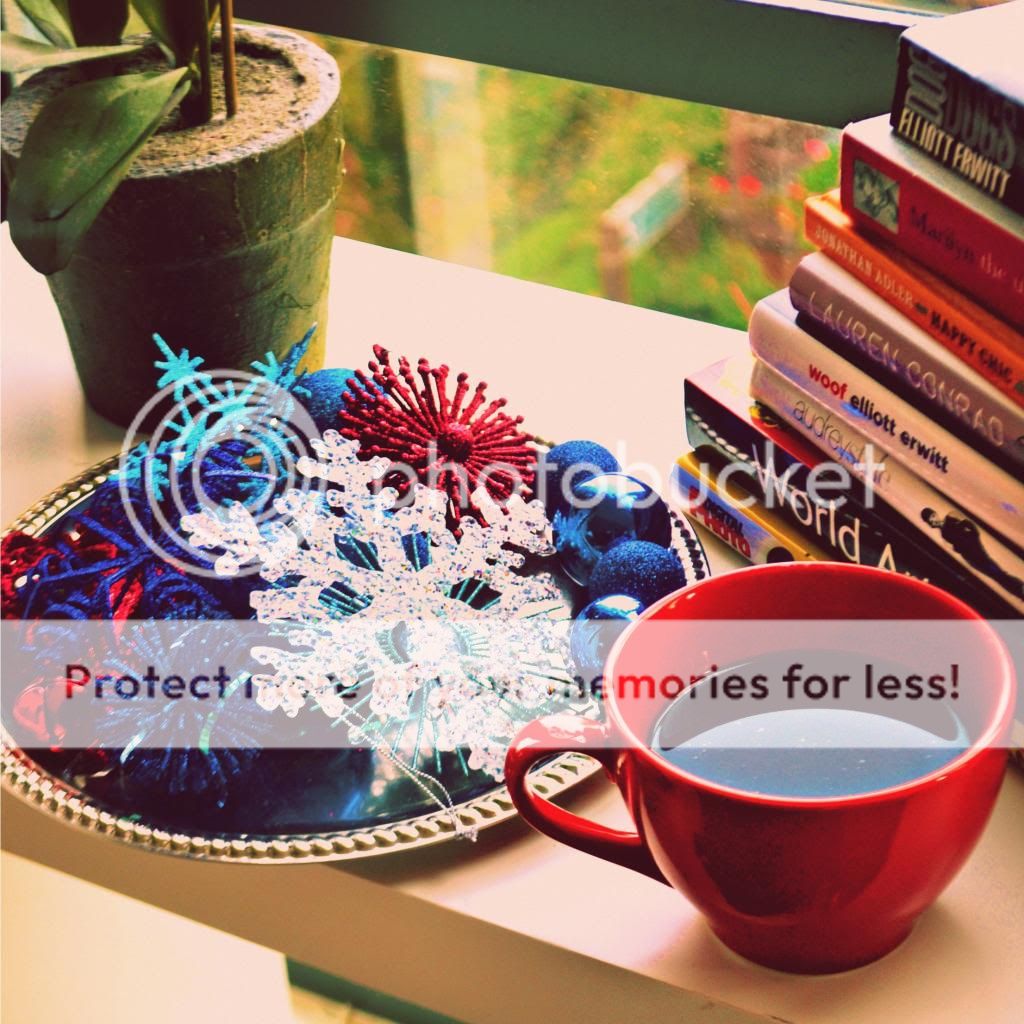 Coffee, Christmas Music and some Decorating: mere tools to make me realize how much I utterly hate the Weekdays.
The View again.. never tire of it.
Here's a few snapshots of glimpses around my apartment this Holiday Season. I don't fancy myself a great Holiday Decorator but I do find that the little touches help me feel the joy of the season. Especially Reggie in his hat, I really don't think there's anything cuter than that! [See Also: I'm dying for a pet but we can't have them at my apartment so I personify ceramic animals I put on display; name them and pretend they have feelings. Also plants: the Christmas Tree's name is Henry. Hi Henry. You look glllorrriouuus.].
Merry, Merry,
Merry, Merry,
Merry, Merry

Christmas Eve to you and yours.