I love art. I truly do.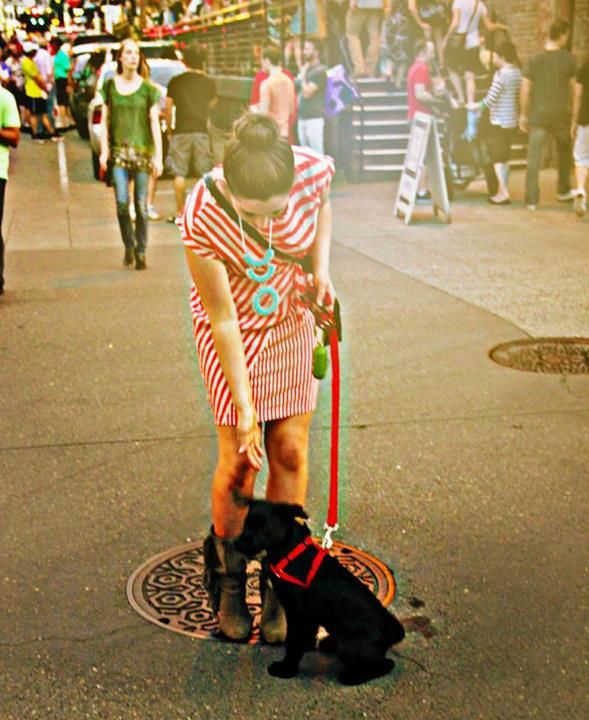 Like most people who I personally know, I don't know too much about its technical aspects but hey- I love to look at it. In fact, I took a few Art History courses in college to fuse the need for credit and my aesthetic enjoyment of art only to realize that I am ill-equipped to study for tests on artistic pieces (I was also just ill-equipped to handle most normal things during that time period so perhaps that wasn't a good judge of my abilities). However, my lingering conclusion about art is that it's a treat to eat with your eyes even if you're unsure of the ingredients.
And most good 'meals' are best complemented with a long walk to digest (either in food or thought) and a delightfully paired-wine to enhance the experience. Such is First Thursday in the Pearl District: Art (really like), Wine (love) & long walks (love the most).
I've written about First Thursday before here but I must say, even though I was only 10ish blocks away before and easily strolled in, now living only 4ish blocks from its epicenter was a sheer delight, especially when I add in a bouncy, floppy puppy accompanying us as well.
With the remnants of the sunny day pressing down on Portlanders shoulders' and the cool breeze of evening flowing in, the main street was buzzing with happy guests enjoying the unofficial beginning of the summer season amongst the bohemian musicians and flamboyant art for sale.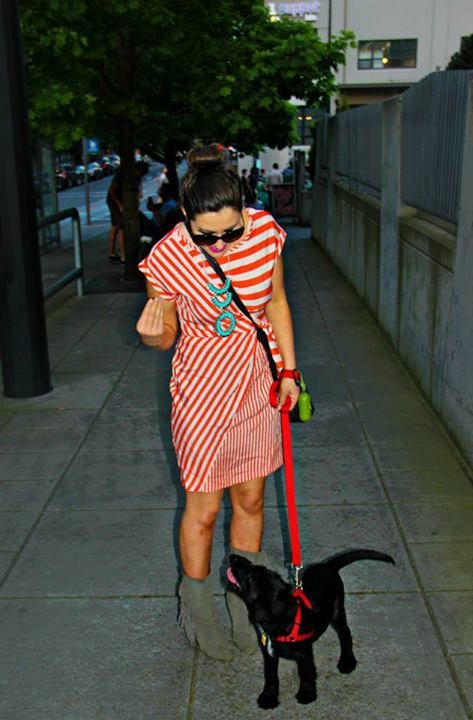 It really made for a lovely little evening.
Especially when it ended with a glass of wine on our patio while we watched 'Game of Thrones'.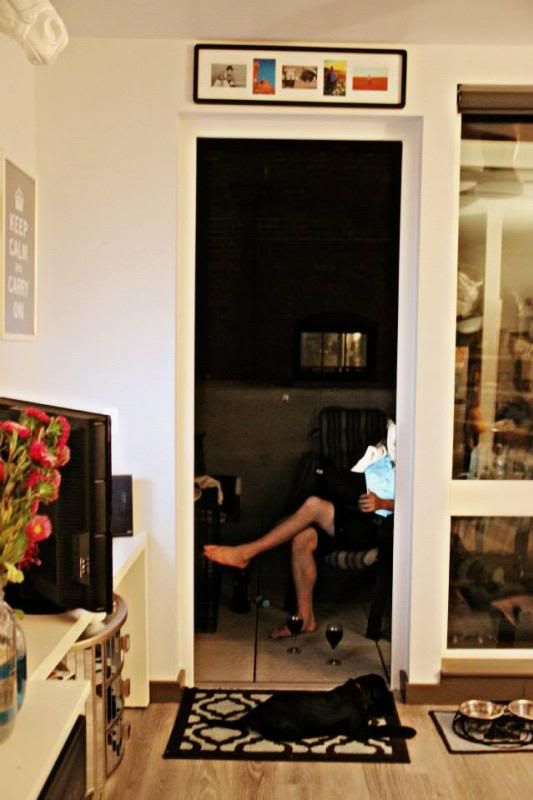 Spending time outside: Not to be understated. Especially vital after the neon lights of an office all day.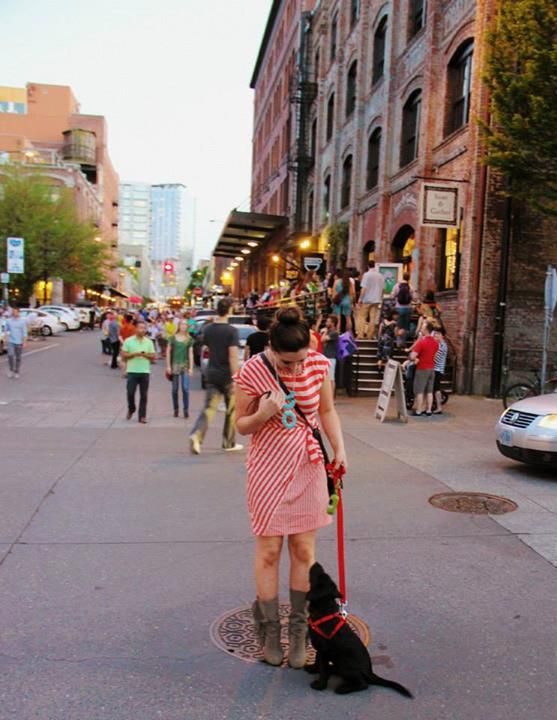 Welcome, Spring & Summer!