I have wanted my very own pet since the moment I left my parents' lair (and even when I came back a few times… whoops!).
Having spent my entire youth, teens, evenings, days, weekends loving animals with every inch of my soul, it was always my hope to extend that to a pet who reported directly to me sooner than later. I grew up early with cats (which I loved) and at the end of elementary school, dogs were finally introduced into our home life (which I loved, loved). Since then, I have wanted both under my own roof.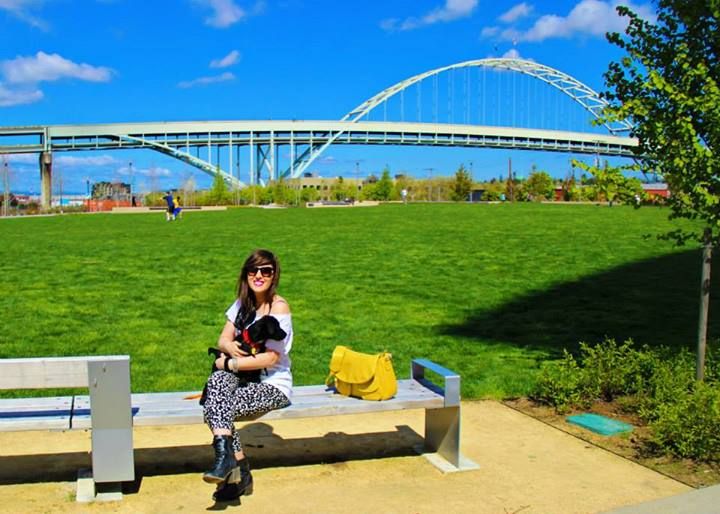 To my very own surprise, I actually waited until the right time to achieve that moment. Even I am slightly shocked that I didn't come home with a dog the summer after freshman year or adopt a cat on a whim right after graduating college. About three times a week since hitting my 20s, I have perused Petfinder.com looking for the perfect pet. Problem was that I would find said pet 3 times a week as well, get obsessed, want to adopt them and then do a mental run through of my work schedule and my financial situation and sadly take a step back. I softened the internal blow by constantly telling myself: Once you get one that is yours, you will understand why none of these other pets worked. It will all work out.

And work out it did.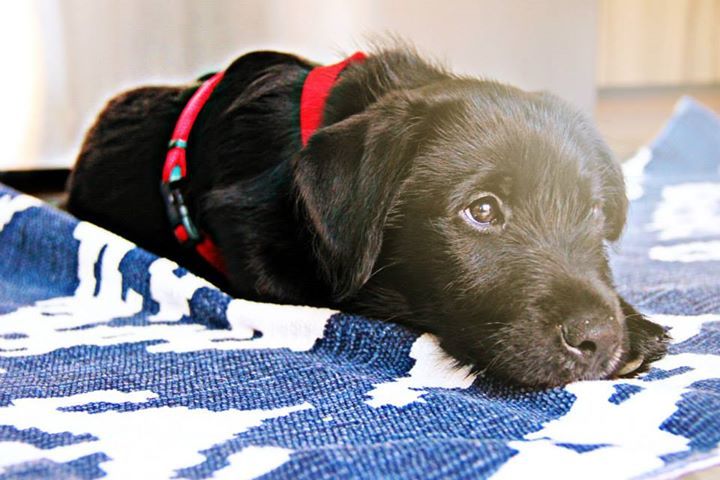 Chandler - yes, named after THAT Chandler. If you know me, this is no surprise.
The Boy and I lived in an apartment that we thought was pretty cool. It was located on the top floor of a nice building on one of the most popular streets in Portland for eating/shopping/weekending. We had floor-to-ceiling windows giving us great views of Mt. Hood, the Fremont Bridge and many other fusions of man and nature. We loved it.
But, it didn't allow pets and when we first moved in, that bothered me as I felt ready for a cat. But, I sidelined it for a year or two.
The year (and the 'two') came and went and here we were again in a house we 'loved' which now seemed to be desperately missing a very special component: A pet. I begged The Boy to consider a move in the name of a pet but he hesitated due to the view we had and the fact that moving is the worst thing of all time. I relented. Then begged again. Then relented. Then begged again… this all went on for months.
Finally, two very crucial things happened:
1) I got a new job which placed me downtown (where we live) rather than the suburbs. This meant that I would have easier access to the dog throughout the day if need be. That is a huge help.
2) I found an apartment that he liked 5-blocks away. It was smaller but the building is brand new and our beloved view – while sad to lose- was replaced with a back patio that is spacious by downtown standards. And my outdoor-loving fiancé couldn't argue that he was intrigued by that.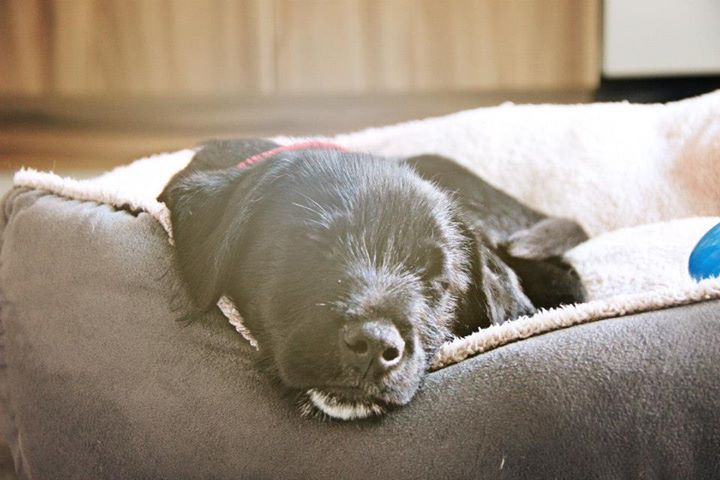 After I sold him on those two points, he agreed to shift our life in this way. We put in our notice, began packing and prepared ourselves for the move and then eventually down the line at some point, a pet.
Until one day soon after, our good friend group texted us with her husband regarding a post her Facebook friend had put-up. This friend was fostering two puppies who would be available 3/20- the very same weekend we were moving. She asked if we wanted her to ask the friend about them??? After looking at the pictures, I said YES, YES, YES.
Yes, I still have not updated my iPhone system... and yes, this was the best group text chain of my life. The beginning of it all.
You see, I had 3 rules for the dog I eventually got:

1) The dog needed to come from a shelter: With all of the homeless, lovely, adorable animals sitting in shelters, I could never and would never consider buying (not judging you if you did by the way). Adopting one was just a personal decision that I had decided lonnnnnnggg ago.

2) The dog had to be big enough to eventually go running with The Boy as I figured that that is how he would bond with the pup on his daily 6-mileish runs.
3) The dog had to have a funny disposition.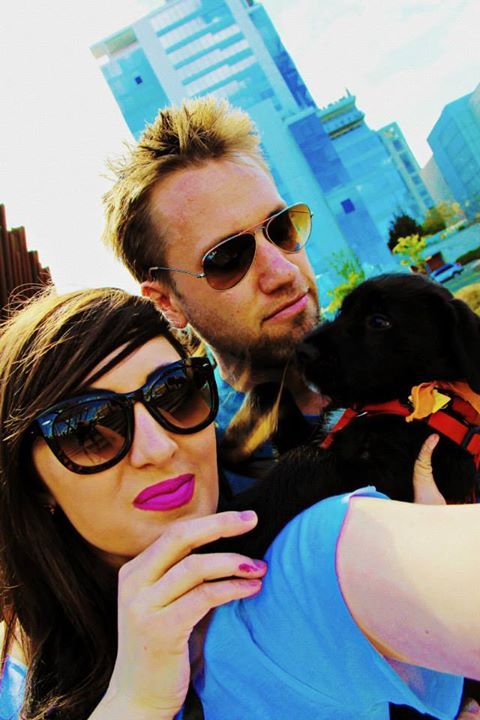 My wee lit'el family (said with a bad cockney accent)
This dog, for all intents and purposes, crossed all 3 off my checklist. We did a meet and greet soon after and then a few weeks later, the same day we moved in to our new place- we went and picked up our new baby. He has been with us in our new life from the very first day.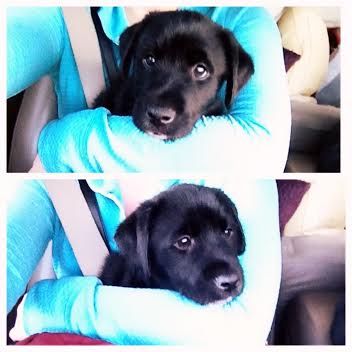 Pictures from his ride home with us. These slay me. Looking out the window as he heads to his new life.
Truly, this has been something I have waited for my whole life. My heart feels full and in the short time we've had him, I've discovered a new kind of love. I can't imagine life without him but most importantly- he makes life SO.MUCH.BETTER.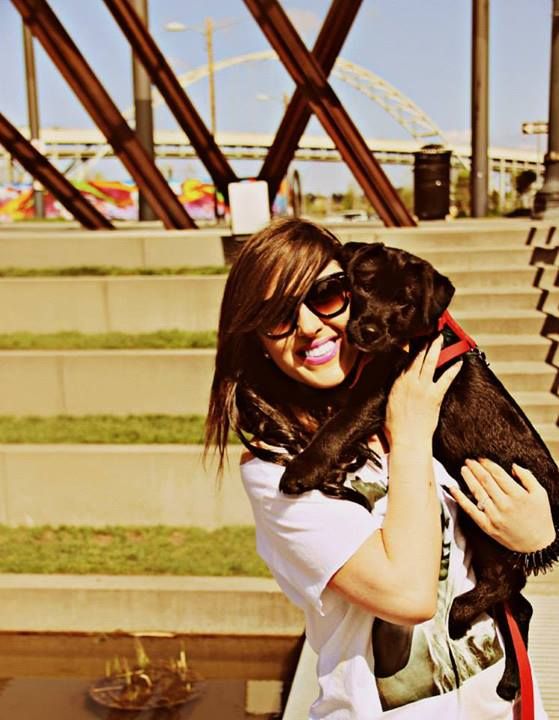 Chores at home? Way better with him making me laugh (cept vacuuming and sweeping is a bit hard!)

Waking up early? So much better knowing I get to watch the sunrise on our morning walk.

Saturday morning? Perfect time for pet snuggles!

He makes me laugh, tests my patience (he likes to eat my clothes while I'm wearing them) and I just can't imagine life without him. I'm so excited for the abundance of memories we will continue to make.