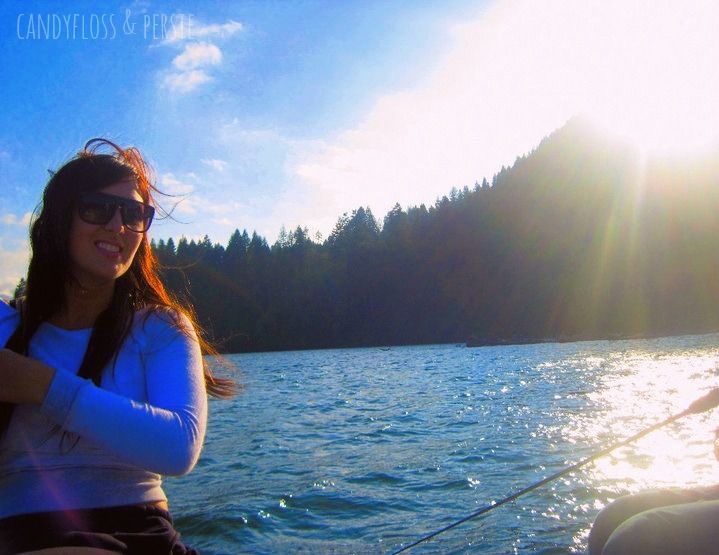 Finishing my errands & chores on a Sunday early so I can have nothing but uninterrupted me time on Sunday evening.
Coffee walks on the Oregon Coast immediately upon waking up, followed by a huge brunch about an hour later.
A tired dog

(more prone to snuggle).
The peaceful serenade of a fan to sleep with, in the hottest of summers and in the coldest of winters

(I absolutely loathe sleeping in pure silence)

.
Office goodies in the break room that are not of the donut or cookie variety.
Text chains with multiple friends that just go on and on and on about anything and everything throughout everyone's days. They are always nonstop sources of entertainment.
Listening to Jay when he's on business calls. Sometimes I wish we had to be so formal to one another because he sounds pretty foxy when he is.
A flood of gorgeous lighting and manual camera settings.
Coconut sorbet.
Staying in hotels.
Very stealthily fleece-lined black tights.
Off-the-shoulder tops.
An Americano w/ Coconut or Almond Milk.
Quoting movies & shows into the ground.
Huge, old, ugly but cozy beyond belief blankets.
A cookbook which could also be misconstrued as a photography book. Eating & gorgeous photos? I think my stomach & heart are full.
Watching squirrels bound about trees. I truly find them so unbelievably adorable.
Throwing the football at the park on a hot day ... even better when you have a home base blanket

(an ugly one of course!)

to retreat back to for snacks, cold drinks & magazines. It don't get much better than that.
And that's the name of that tune- Happy St. Patty's Day!