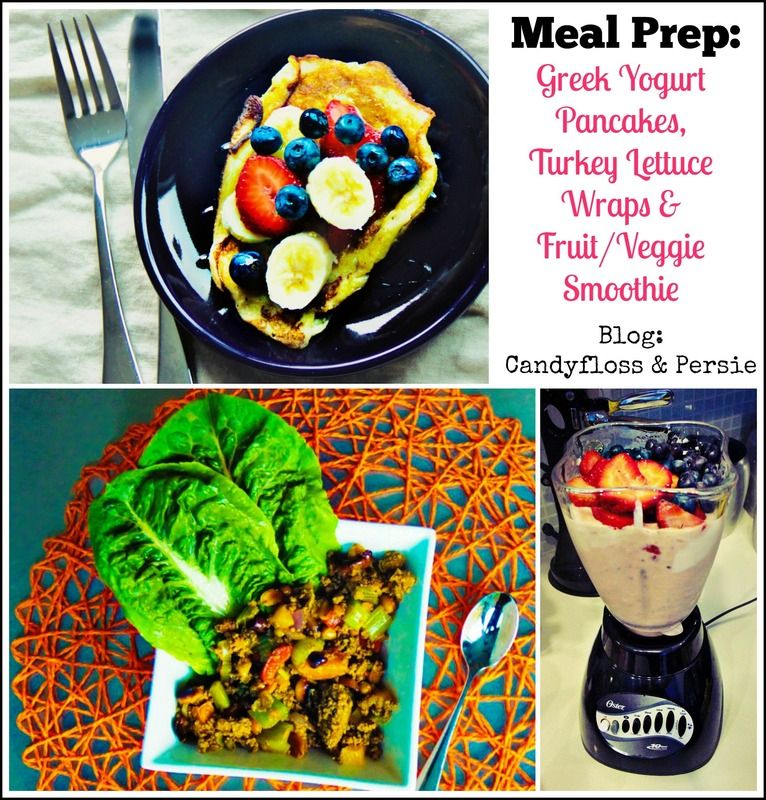 Shhhhh [Pushes my finger against your smushed lips]: Let's not ruin this with a lot of talk. Let's just get right to it, okay? Here's what we're eating at the office this week (all these foods have now been packaged in Tupperware, sealed and ready for us to take to the office)!
| Breakfast |
Greek Yogurt Protein Pancakes topped with banana, berries & honey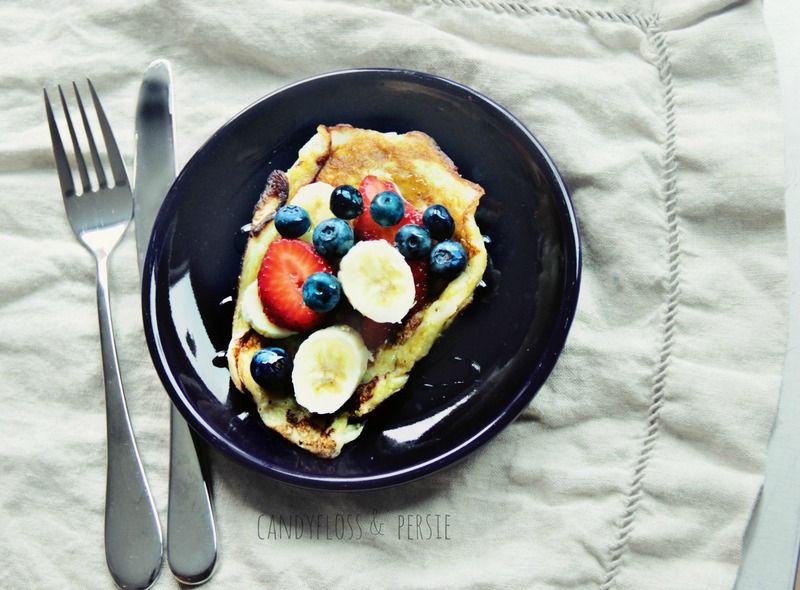 I actually switched it up after my long history of Greek yogurt cups! I made these protein pancakes with various recipes I found online and then added a couple ingredients on my own.
1 Greek Yogurt (32 oz) + 3 Eggs = Mix the two together in a bowl.
The juice of 1 lemon + honey = Add to the bowl above.
1.5 cups of flour (any kind you like) + 3 tsps Baking Soda = Mix in separate bowl.
Combine the two bowls and stir together to a very thick consistency.
Set griddle on medium heat and plop dollops of batter on, flipping to achieve a nice golden brown on either side.
Makes about 10 medium pancakes.
I then topped with banana, strawberry & blueberry and drizzled with honey for our breakfast.
Ground Turkey Lettuce Wraps w/ Veggies & Peanuts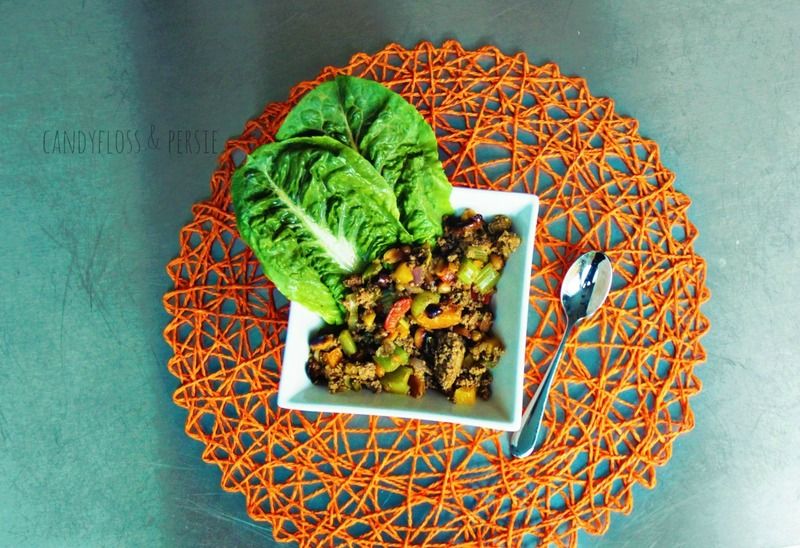 One of my favorite go-tos when I want to eat something delicious for lunches but don't want to think too much about it. Here's what I did this week:
Browned 2 lbs of Turkey + Taco Seasoning
Sautéed yellow/red/green bell peppers + red onion + celery
Serve with Hearts of Romaine 'canoes' for lettuce wraps.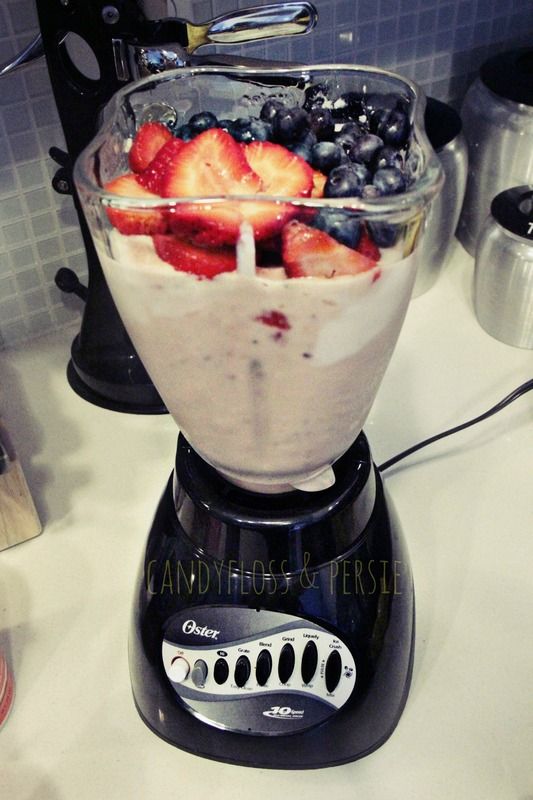 Strawberry + Blueberry + Spinach + Banana + Almond Milk = Smoothie
Other snacks = Hard-Boiled Egg + Cherries + String Cheese + Apricot
And that's all, folks! I hope this inspires some prepping in you! I never think of or dilute myself into thinking of my blog as a full recipe resource. I just liked the inspiration when I was getting into preppin' so I figured I'd share the wealth (and keep my own record of foods I make).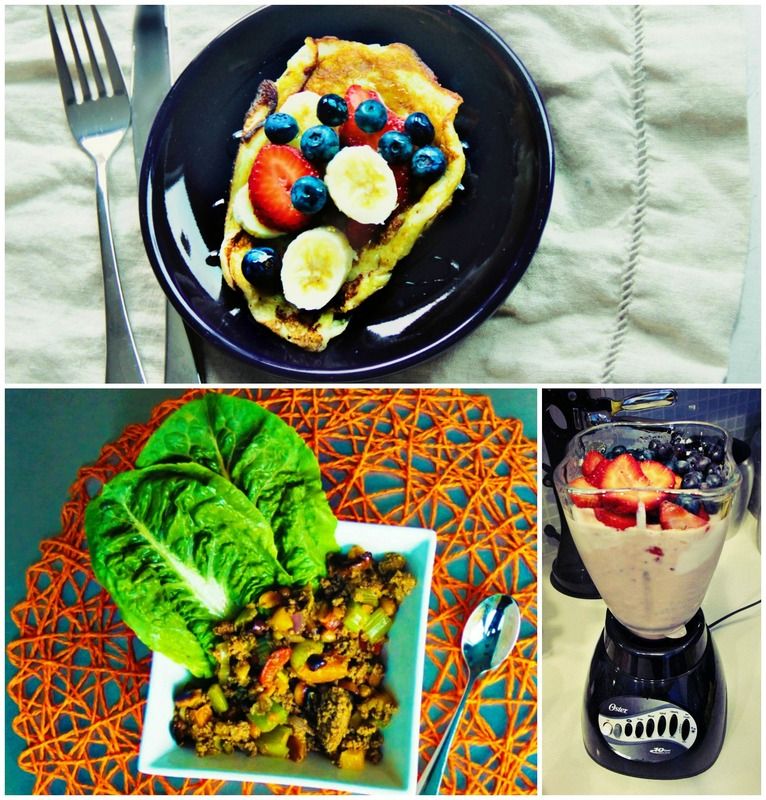 More meal prep posts HERE.
Happy Monday & beginning of June! Crazy.