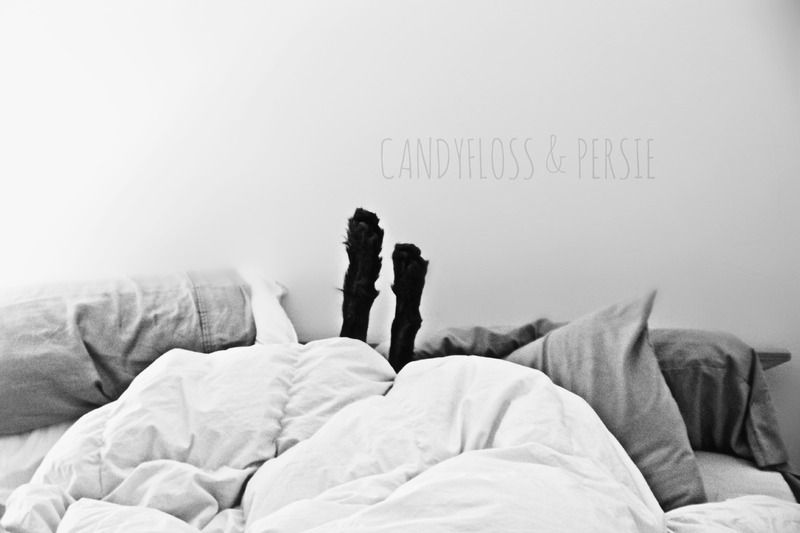 This early morning, as I grumbled about being tired and stepped into my work outfit to head off downtown, I looked over at my bed and saw this sight: Chandler laying in bed next to Jay (clearly hidden underneath the comforter), with his paws outstretched and not a care in the world.
Man, it must be nice to be a dog sometimes. Even if they're making a mockery of you and all of your obligations while they parade about with their life of leisure.
As Chandler is shouting with his lazy, lounging feet: T.G.I.F. all!