Amused by// My face/style on a cartoon from the "My Idol" app. Unfortunately, those are not my legs.

Confused by// Women who have their wedding photo as their LinkedIn profile image. This is your professional platform not your Facebook page. Since I don't wear a veil to work every day, I'm not exactly about to promote myself as a veil wearer in the corporate environment.
Unless you're running a bridal gown boutique, I say pick a more appropriate picture ... but that's just me.
Look forward to// Changing the image on my one-a-day Italy calendar. I thought I would lose interest in flipping the page but I look forward to it every morning. Each depiction is more gorgeous than the last.
Researching// New computers. I'm in the market but we have some tablets to tide me over in the meantime. For now, I'm considering taking the expensive plunge to a certain Apple one I want. Given how much I use my computer, I'm rationalizing the splurge more and more each day (thoughts welcome).
Rocking// Kicks lately in favor of uncomfortable heels. They are (for some reason) a bear to get on (like ski boots), but dang it if they aren't comfortable and stylish.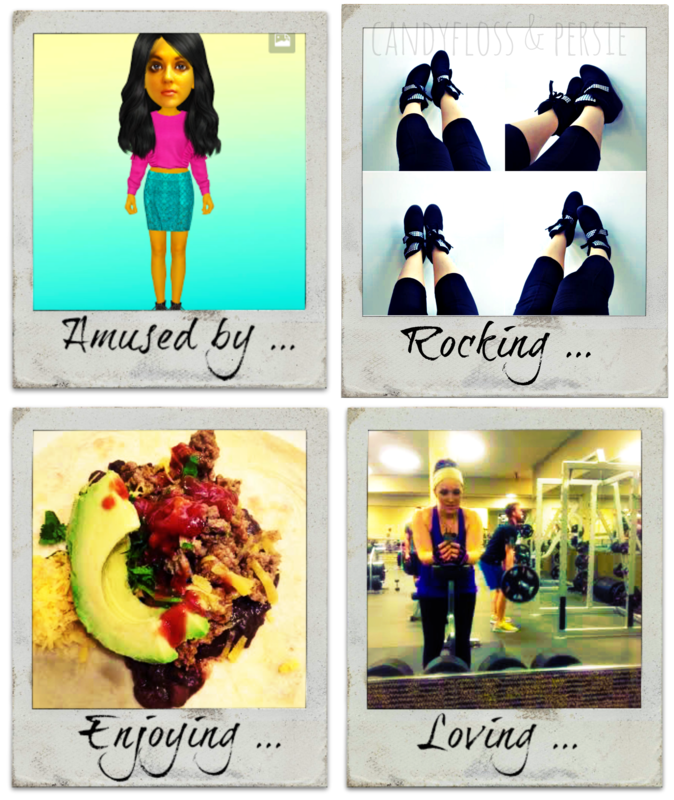 Enjoying// Jay's cooking. I know I showcase my lunches that I make for us on the blog but he does all of our dinners. And he's an excellent cook. And I like to eat. And I like pretty presentations. So it's all just one big enjoyment fest.
Hating// How politics come into play no matter what the news story is. For instance, apparently if you are a Republican, you have to support the Duggars & hate Caitlyn Jenner. If you are a Democrat, you have to hate the Duggars & support Caitlyn Jenner. Why does it always come down to party lines? Is no situation case by case anymore? Do individual details, situations & context ever play a role in how someone feels about a news story? Because it seems like Americans just instantly have to ready themselves to battle based on their voting registration. I don't defend or hate on either party (frankly, I think they're both whacked), I'm just sick of every single thing becoming a political argument when politics aren't even involved.
Ecstatic// That I saw "Entourage" last night with my friends. I've been waiting for this forever as I'm mildddlllyyyy obsessed with Ari & Lloyd. And I wanted to ensure that I saw with others who are as well.
Loving// Gym dates when we can sneak them in together (see Jay behind me?). No money spent, bettering yourself, communicating in a different environment and you leave feeling way better than you would after sharing some wine. Super into it.
Joyful// That Jay's brother will be visiting from San Francisco tonight and his Mom will be here this weekend. I'm very fortunate that seeing my in-laws is always exciting to me and not stressful like I read a lot about!

Digging// My ongoing Text Chain with my girlfriends. We incessantly send each other highlights or lowlights of our days, jokes or musings. If you're super busy when it's popping, you can ignore til you're ready and no one gives you grief. But it's always there and I love the opportunity to have dumb conversation with these girls all day. They make me laugh.
Have a great weekend!