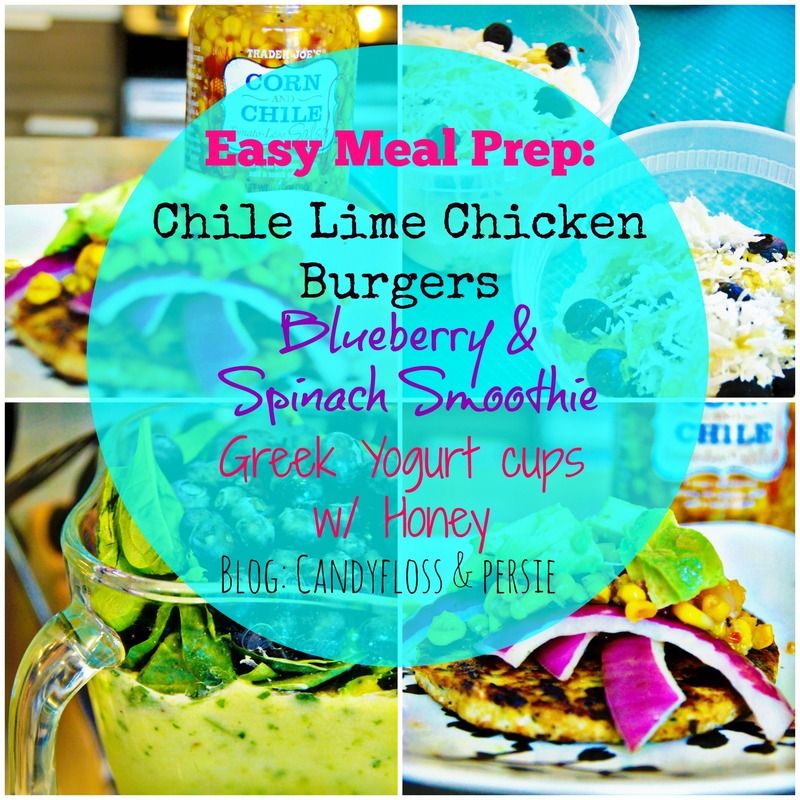 It's a short week- yay! Therefore, I didn't have the drive to slave in the kitchen for hours on Sunday making lunches for us. However, I still gotta watch those weekday calories which means I gotta put together a little something. Enter: Trader Joe's. Here's how I quickly organized lunches for us this week with little effort & without sacrificing my wellness plan.
Chile Lime Chicken Burgers with Corn Chile Salsa, Onion & Avocados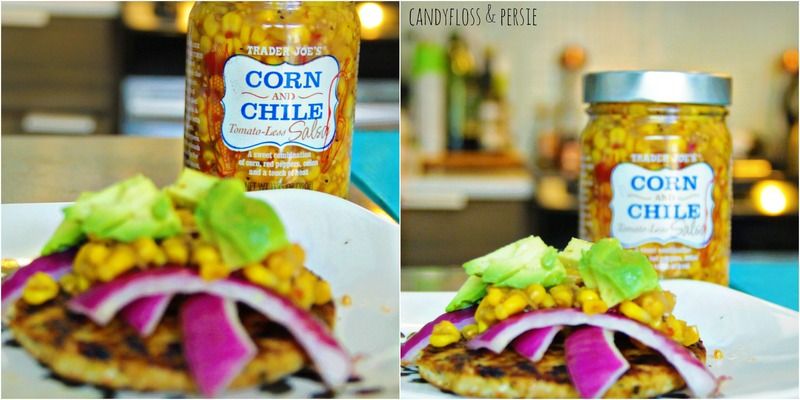 Cook burgers in pan, top with all other ingredients. Yum, yum, yum!
Blueberry & Spinach Smoothie +
Honey Greek Yogurt Cups
Smoothie = Blueberries, spinach, greek yogurt, basil, 2 bananas & 1 apple
Yogurt Cups = Greek Yogurt, blueberries, unsweetened coconut shreds & a drizzle of honey
And that, my friends, is how you eat healthy at work in record time.