I babysat my four-month old nephew on Sunday. And it was a blissful block of time. To state the obvious, babies are incredibly cute and I'm obsessed with spending time with him. However, I did start to note how similar they are compared with the (stereotypical) valley girl.
1) They are always juicing organic sh*t that looks disgusting.
When I got there, Jack was guzzling down some gluten-free, organic, all-natural blended concoction that his Mom had made. He's like sooo sensitive to sooo many diets ("omg, you guys, like, totally wouldn't even understand, it's like bad") that he can only stomach all natural, organic ish like this. I was like "Hey, Jack! Want a piece of cake?" and he immediately turned his head and burrowed it in his dad's chest in disgust saying "omg, that will make me totally barf!". Oh, I'm sorry I offended you with my processed carbs.


2) They talk but you can barely understand what they're saying.
The entire time I was there, I was trying to hold a conversation with him. Not only did he not ask me sh*t about myself, but when he responded to me in some weird language- it was barely coherent. "Gaa-gaaa-ggigg-mooop". Yeah, okay. I'll keep that in mind, by the way: My weekend was good, thanks for asking.


3) You have to go above and beyond to keep them mildly entertained ...
For the duration of my visit, I was bending over backward to make sure he was engaged and happy for every effing minute. No matter that I kept getting re-interested in what was blaring on the "Food Network", Jack didn't give a flying ****. He just bobbed around in either mild contentment or total and utter "horror" if I dared to not dangle shiny things in his face for a few seconds.
4) ... and if they don't like what they're doing, they throw a total b*tchfit.
Gone are the days of decency where one just accepts that they're doing something they don't want to do and quietly goes with the flow. No, if Jack was bored for an iota of a second- it was tears, stammering feet, you know-typical tantrums and dramatics.


5) They don't care about your comfort, only their own.
Jack and I were chilling on the hammock for a few minutes. He had just nestled into my shoulder and we were peacefully rocking away in the shade of the warm day. As soon as I thought to myself, "Man! I could get used to this!" Jack let out a gut-wrenching howl and I panicked thinking of new ways to appease him. My first thought was to stand adjacent to the hammock and gently rock him while he remained in the middle. This worked and he was instantly smiling away ... Well, I'm glad you're happy little man, I know I was just relaxed and swaying but now I'll just be standing over you, cranking my back into a knot awkwardly in an effort to keep this rocking motion going so you keep smiling. Don't you worry- I'll just keep doing me since you clearly only care about doing you.
My Sis & Bro-In-Law have hooked Jack up to an insane degree. I'm not positive but I would bet good money that his Pack 'n Play costs more than my first car. Everything he has is either mechanical, flashy, bright, luxurious or some hybrid of the four. But rather than appreciate any of this, he graces each with his presence for a second or two before being "omg, so over it...".
7) They overly use their hands to talk.
The entire time Jack was "talking" to me (see number 2), his hands were flailing about. Is this part of your story? Are you just being dramatic? Is that the sign for "what-e-ver!". WHAT ARE YOU SAYING?!?!


8) They are dressed to the nines without ever having a job.
I saved up like 3 months to buy my Juicy Couture velour pantsuit in 2007, yet Jack's been in this world like a minute and has a closet full of brand-name attire. Most of his stuff still has the tags on it and I've yet to see him wear the same thing twice. He also has ZERO reaction about anything he accidentally drops or spills that stains his clothes. "Daddy will just take care of it" he stated via his "as if I care" expression as the stain soaked into his designer top.
9) They're photogenic as **** and don't care that you're not.
Each time we took a picture together on the floor, Jack would be all smiley and skinny looking while I was contorted and wrinkled. In one shot, where I looked awful, he even had the audacity to be like "omg, I LOVE that one- post it b*tch" not giving AF that I looked like I weighed 100+ pounds more than him. Seriously, how conceited can you be?

10) They're only your friend when everything is going their way.
No matter that Jack was mad at me basically the entire time I was there even though I was desperately trying to keep him happy. His rude attitude only dropped the second he got exactly what he wanted. Yeah Jack, true friends are there during the hard times too. Not just when I have a really pretty, brand-name pacifier to put in your mouth as I lay you on your perfectly-white, faux-sheepskin rug.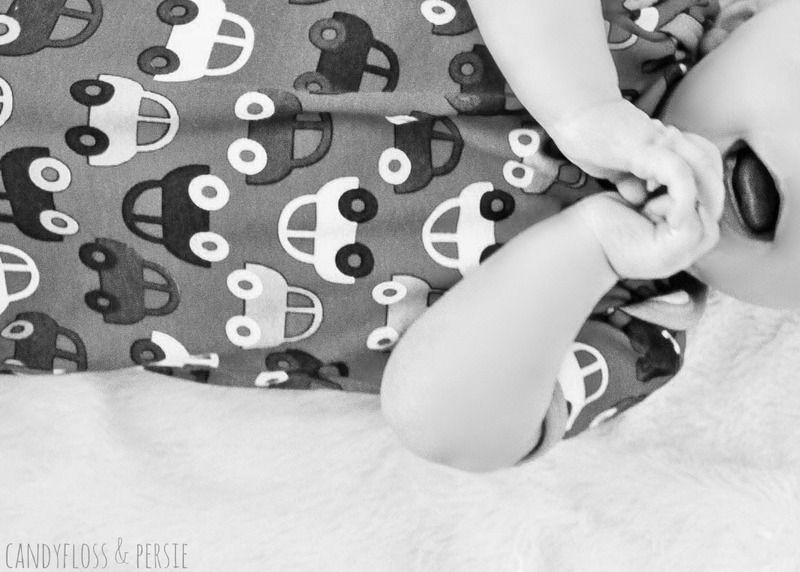 PS- In case it needs clarifying: I'm obviously saying all of this in jest. Hanging out with him alone was but a dream and this post stemmed from me thinking how nice it must be to be a baby as I raced around to keep him happy. Love him.

PPS- I don't post pics of kids without permission and my Sis/Bro-In-Law aren't sure yet if they want Jack's face online which I fully respect. That's why you're not getting the full view of that insane adorableness.

Happy Wednesday!