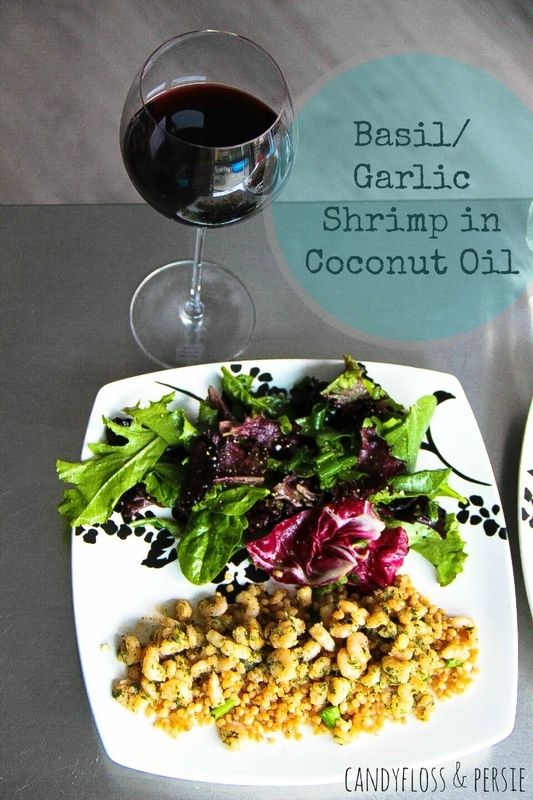 Last Thursday, Jay and I found ourselves without food in the house for dinner

(post-vacation always equals unprepared food in fridge)

so I agreed to pop into the grocery store right after the gym and grab something to make. What resulted was honestly one of the best meals I've ever made and I ain't gonna lie ... I was pretty proud of myself. Not only for how good it tasted but because I just did it all on a whim. I've been teaching myself to cook for about two years now, nice to have a little validation that I'm getting somewhere.
Basil/Garlic Shrimp in Coconut Oil Over Couscous & Green Onions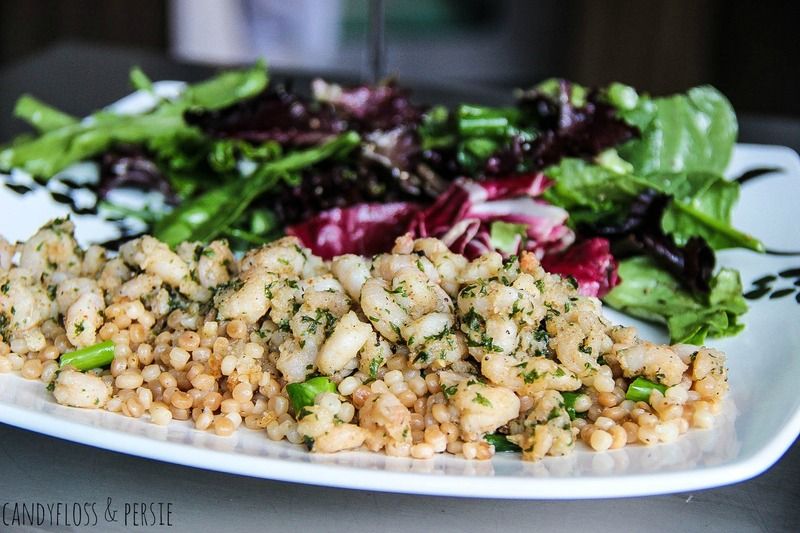 For the shrimp:
Shrimp | Basil | Garlic | Creole Seasoning | Coconut Oil | Lemon
In a large bowl, mix shrimp with garlic powder, basil leaves & creole seasoning. Then heat coconut oil on the skillet on medium-high. Once it heats up, add shrimp & saute for about five minutes. Remove from heat and garnish with lemon juice.
For the couscous:
Couscous | Chopped Green Onion | Coconut Oil
Add couscous to pan with coconut oil and cook until it is a light brown

(usually 5-6 minutes)

. Then add boiling water, bring to boil and then simmer for about 10 minutes. Once removed from oven, mix in some S&P to taste and the chopped green onion.
Let's Eat:
Plate couscous & top with decadent amounts of shrimp and the juicy sauce it is now resting in. Seriously, the meal tastes like it is full of butter when none was used at all. Obsessed. We enjoyed it with a side salad and a nice glass of red wine.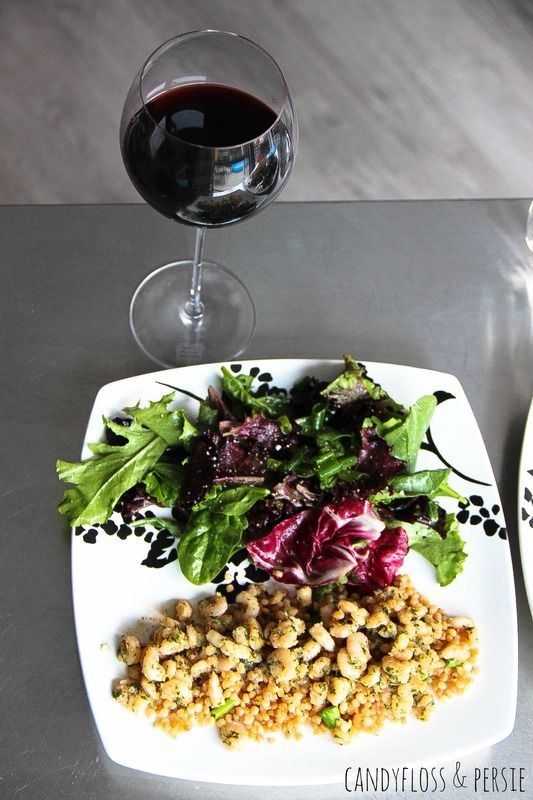 Happy eating!