So, here's the big news:
We're moving. We're moving real good. And real fast. And it's out of state. I'll give you a hint, I need to put some flowers in my hair.
(all images are mine, minus the ones that are obviously complete fake fandom. Jay hates the ones I did of us.)
!!!!!!!
Now, I love Portland. It is home. It has so many great qualities. It is more than the crazy, kooky, weirdo vibe that gets airplay. I love it and it is my heart. However, if you have read my blog or known me for awhile, I have yearned to do one thing for a very long time now: Move.
You see, to put it plainly,
I cannot get lost in Portland.
I can't. Granted, there's a few nooks & crannies I've never been to but for the most part-
I can tell you something about every area of town.
I know the vibe, I know the stores it has, I know the type of people who live there. It is all so familiar and I have been so utterly, completely, wholly tired of that fact for years now. I haven't wanted to buy a home
(seriously, the main reason home buying is not on radar at all. If we had put down such deep roots like that, I would have been sad)
, I haven't wanted to have kids now all because I wanted an adventure first. An adventure out of this city. That has been my one goal. And when you balance a career you care about and a career your significant other cares about- the timing doesn't always synchronize.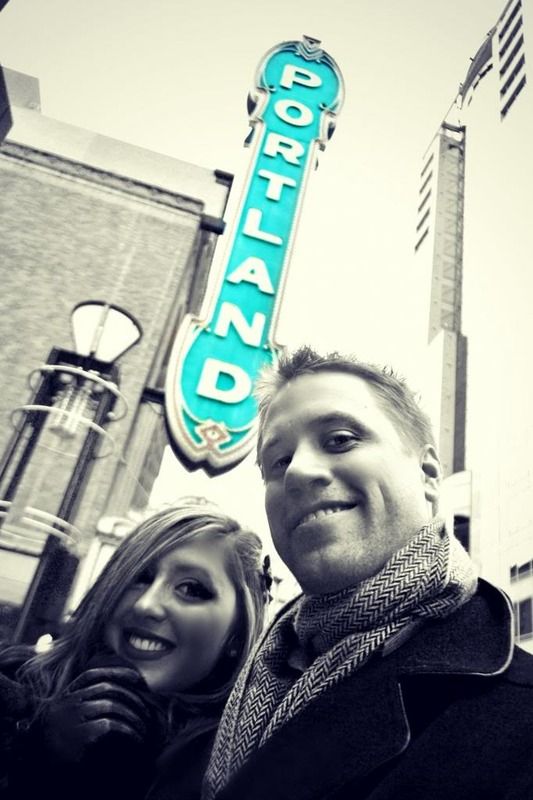 Furthermore, anyone who has read here awhile would know exactly where I would want to move. Chicago

[heart flutters]

. I still think that's the best city in the USA and it's just now on a little longer plan

(We WILL be neighbors at some point in my life)

. All I can say

(in the spirit of work discretion)

is that Jay got an incredible opportunity in San Francisco that we couldn't pass up. It's a huge step for him and thankfully my amazing company has willingly transferred me down to the SF office in light of Jay's news. We spent this last weekend in San Francisco touring homes, neighborhoods and streets and finally locked-down a place to live. It's all official. We are going. And I can't believe it's actually happening.
So, in about 3 weeks, I won't live here anymore. I will live in downtown San Francisco. How crazy is that?
I look forward to sharing this journey as it happens. If there's one thing I stalk online, it's blogs about people moving to new adventures. I'm sure this stemmed from my own desire but I have always LOVED soaking up all the little details of their new chapters. And now, I can actually say I'm part of the club.
So Portland, Oregon, my love. I will miss you and I look forward to seeing you often as basically everyone I love in this world is here... San Francisco: Let's do this.
Here's to new chapters, the ability to soon get lost & a very manic few weeks!