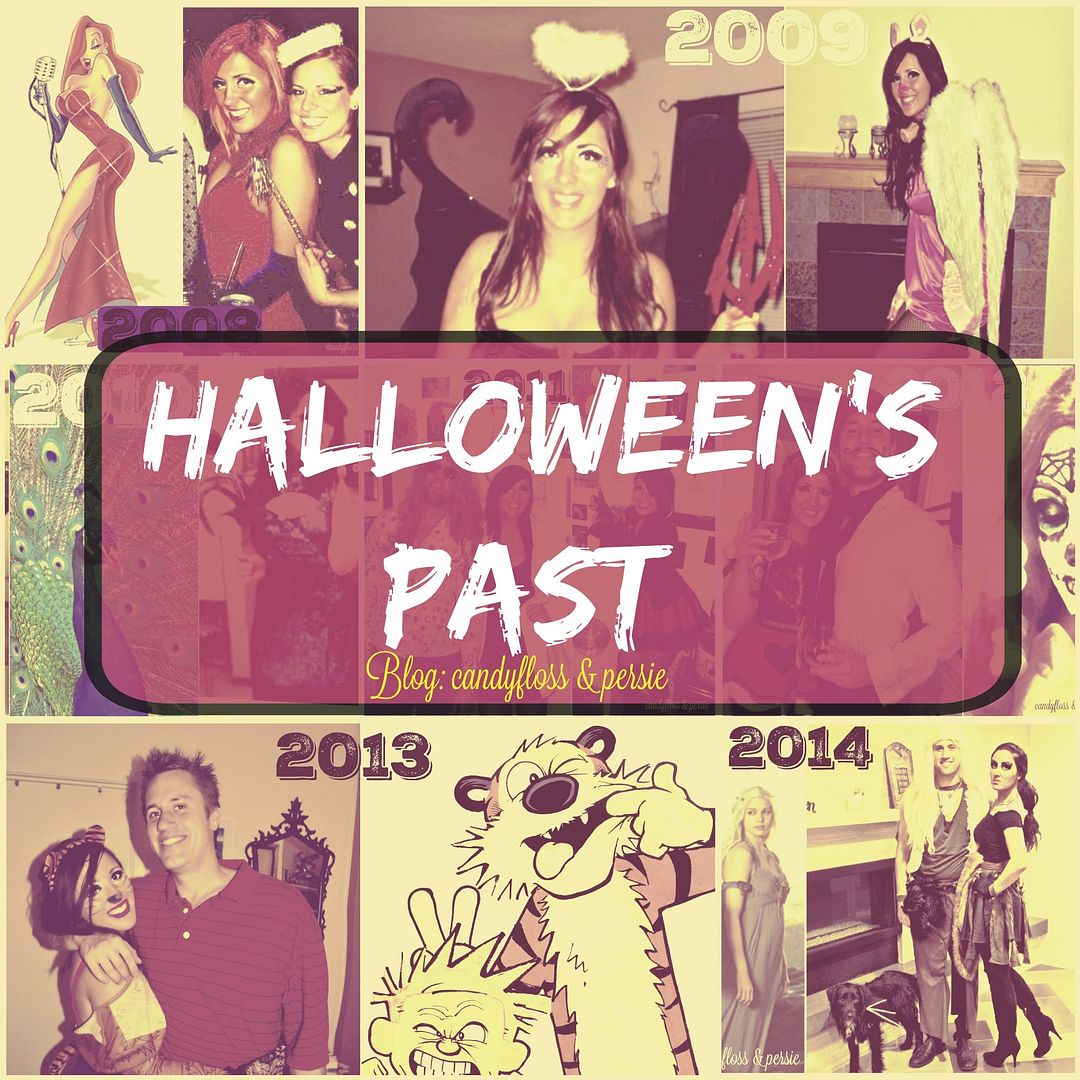 Yay! It's everyone's favorite time of year again! Who doesn't love them some Halloween costumes (besides 3 hole punch Jim)? I'm actually not sure what I will be this year yet but to get inspired, I'd figure I'd take a trip down memory lane while I decide...

[waving magic wand and screen is wavy-line changing views]
Khal Drogo & Khaleesi (+ Drogon!) | Well, really it's KHALEES-O & KHAL-LY DROGO. I knew everyone and their Mom was going to be Khaleesi/a Game of Thrones character last year so I figured I'd change it up and we'd swap roles. And then Chandler, bat-winged out, was a perfect little dragon.
Calvin & Hobbes | Thank you Goodwill for having multiple versions of Calvin's full outfit available.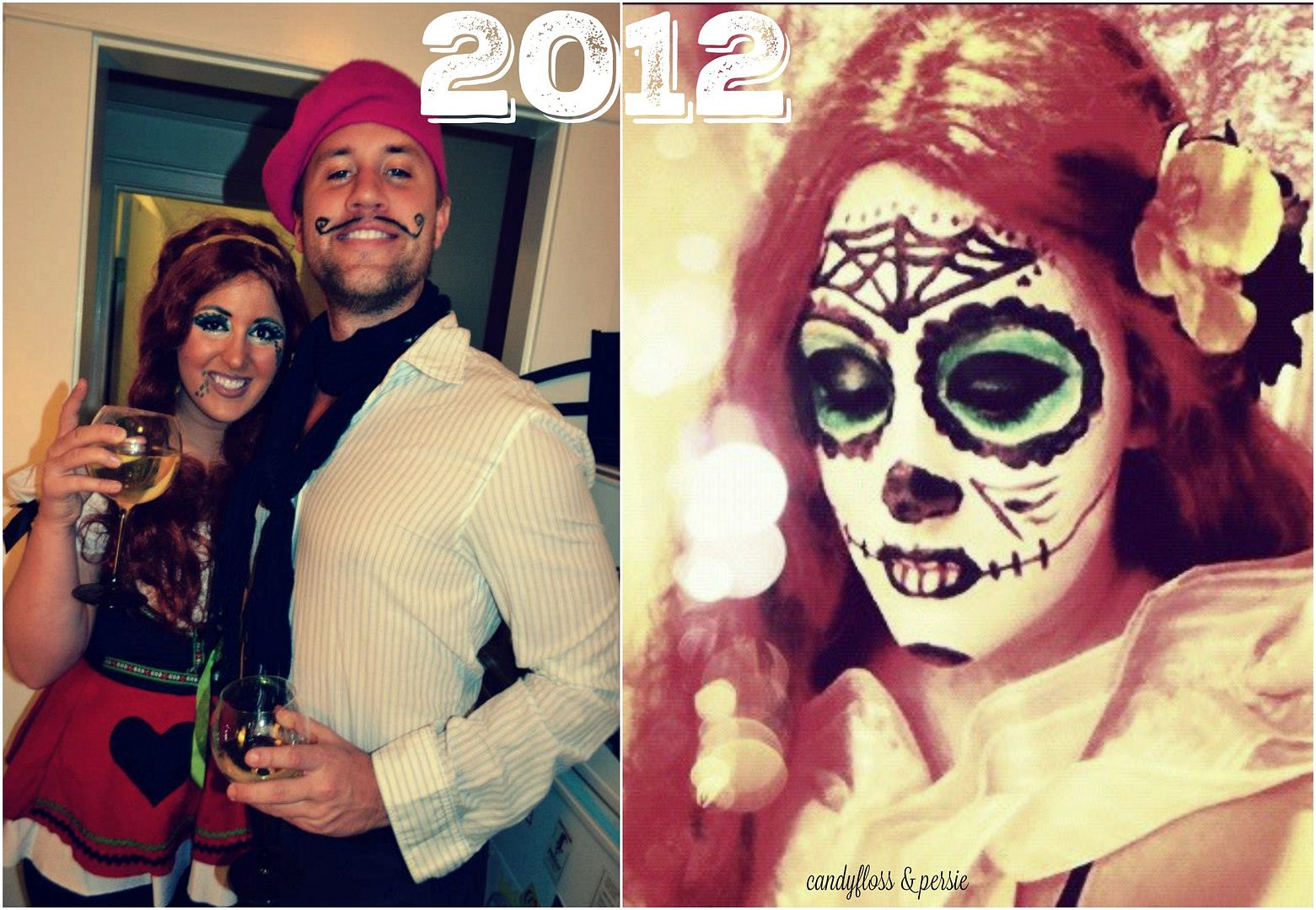 First night: Dead German Bier Girl

(clearly made that up...)

& a Parisian | Second night: Day of the Dead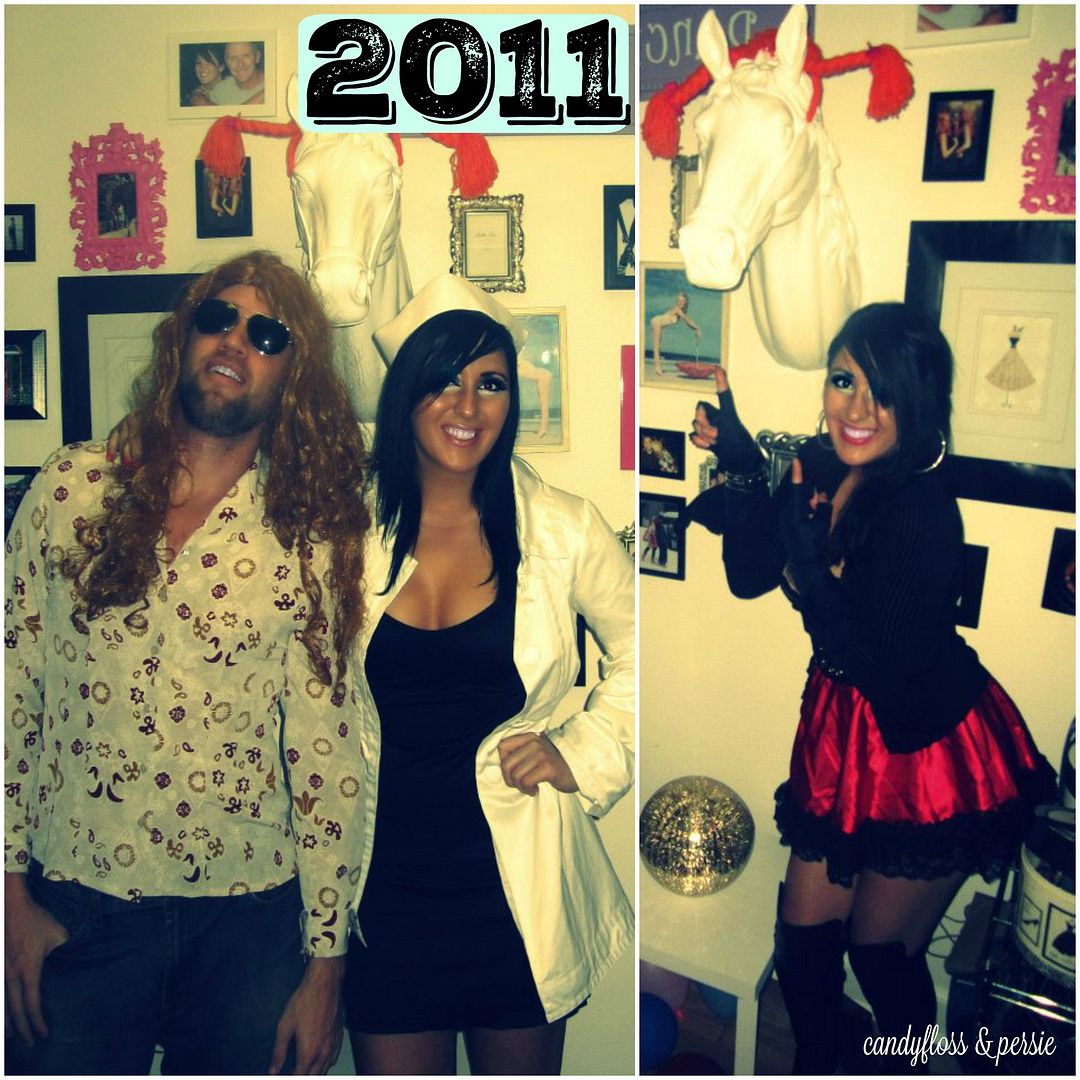 First Night: Jay the hippie

(that wig looked good on him!)

, me the 1940s nurse (hat wise, nothing else wise)| Second night: Whatever that was? Girl in red?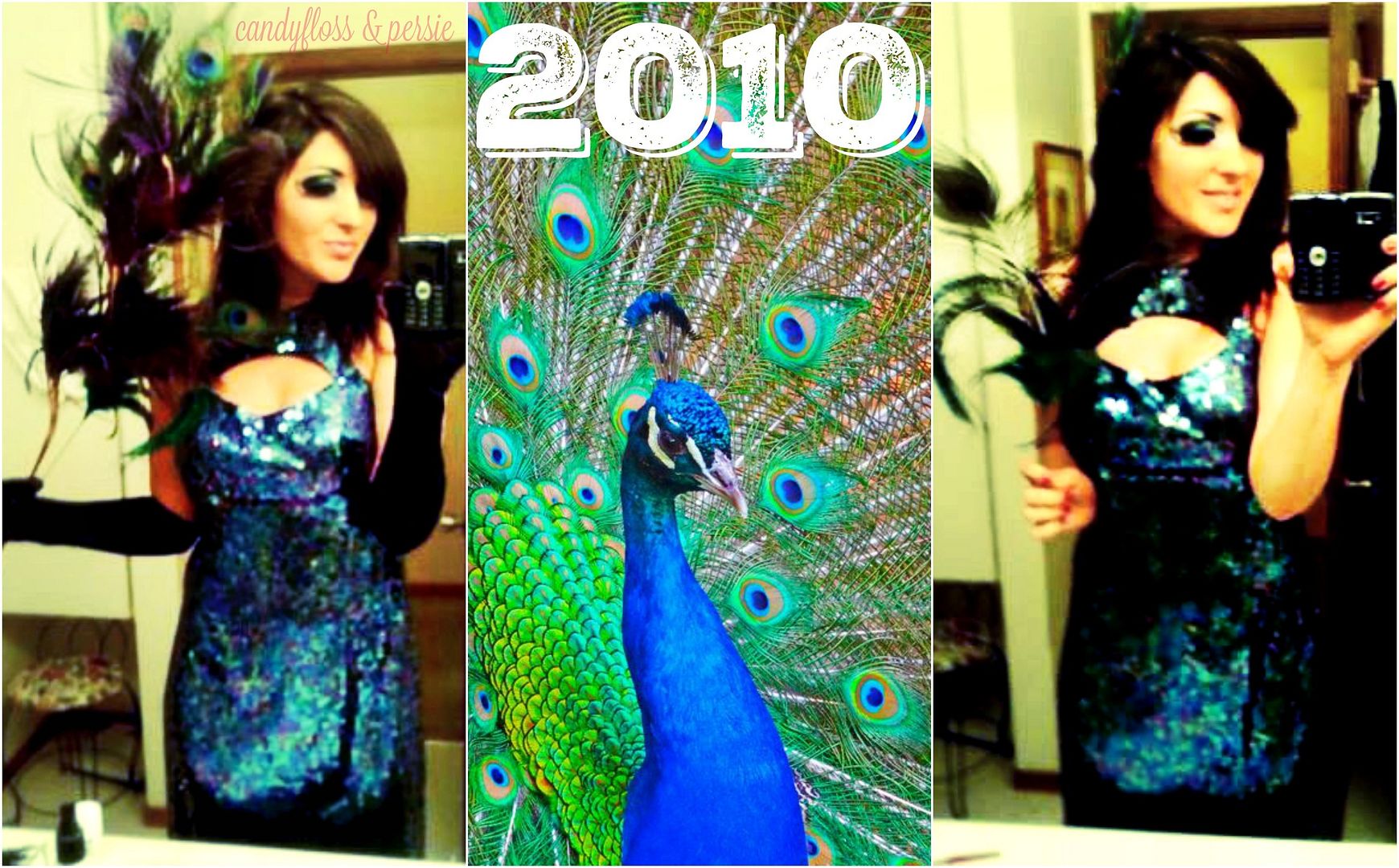 Peacock | Gosh dangit they are pretty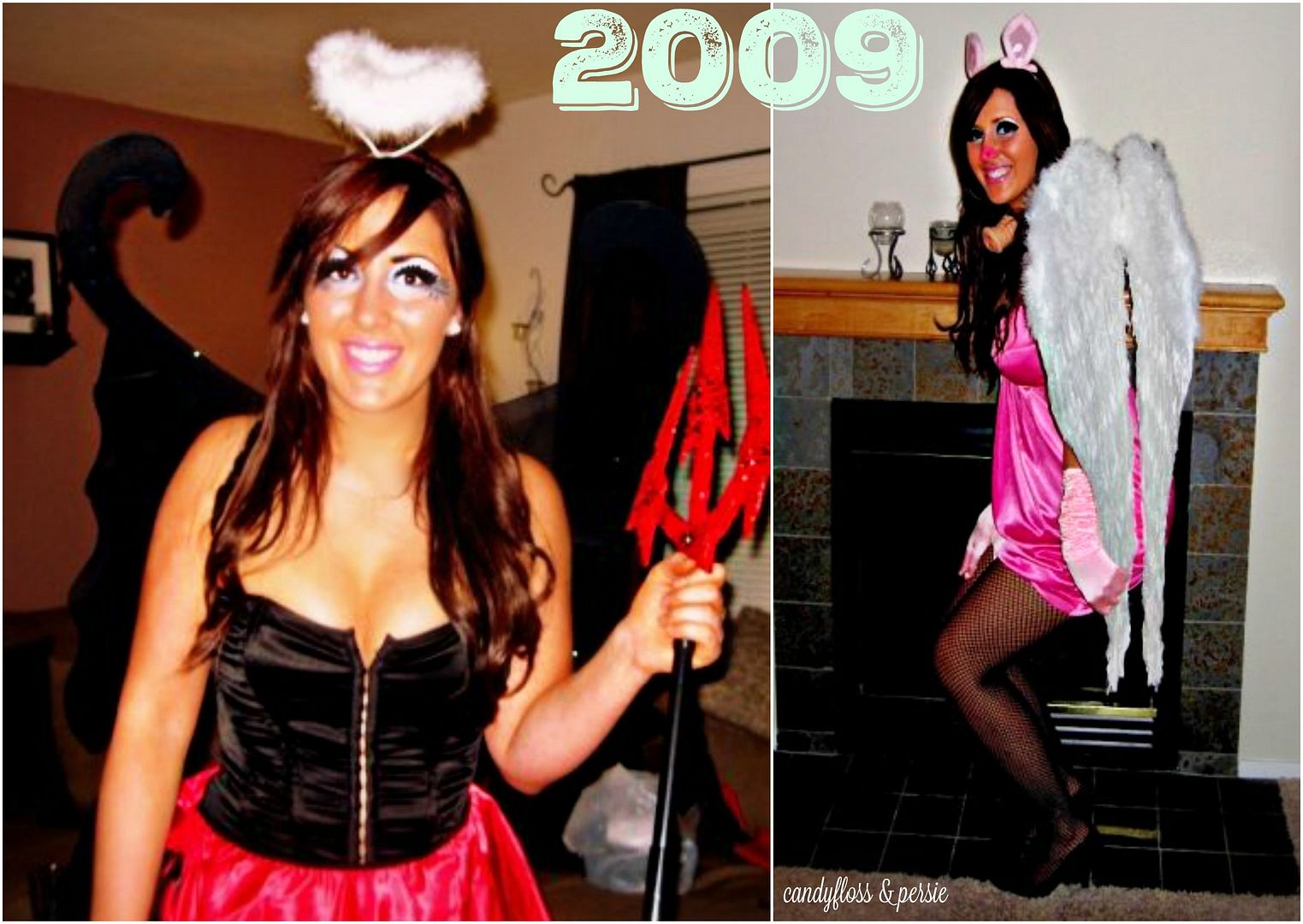 First Night: Hell's Angel | Second Night: Swine Flew (get it?) but everyone thought I was "When Pigs Fly"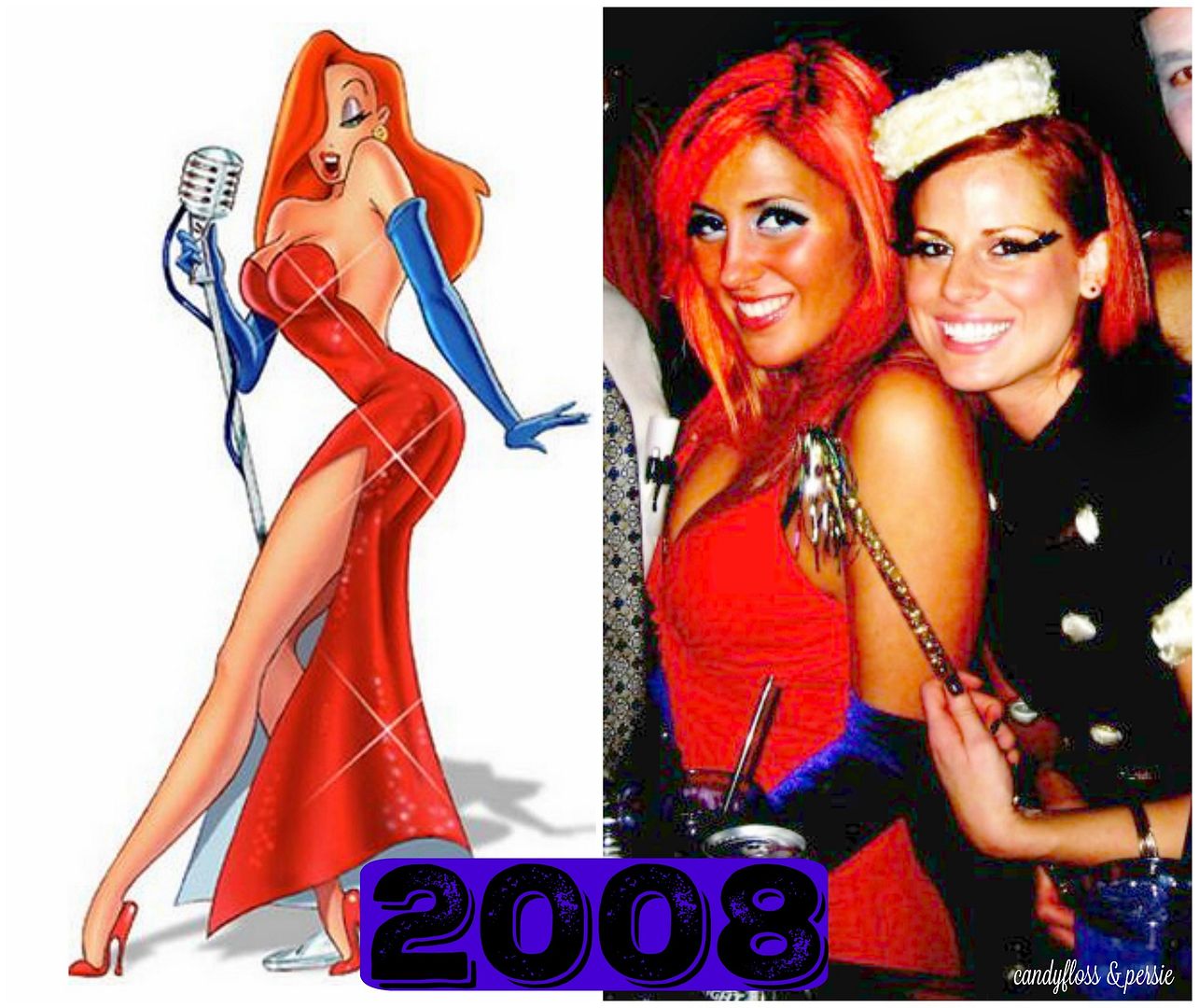 Jessica Rabbit | Which is basically the same as being Sofia Vergara with red hair.
So I figured 2008 is a good place to stop! South of 2007 hits into college years and lawdy-lawd we don't need to promote those costumes online now that I consider myself a respectable human being.
What are you going to be for Halloween 2015!?!