We are simple folk who love simple pleasures in life. Jay and I enjoy good wine, great food and time with our friends and we like to spend money on those things. It's a large stealer of our discretionary income and that's okay with us. Everyone gets to choose how they use their play fund.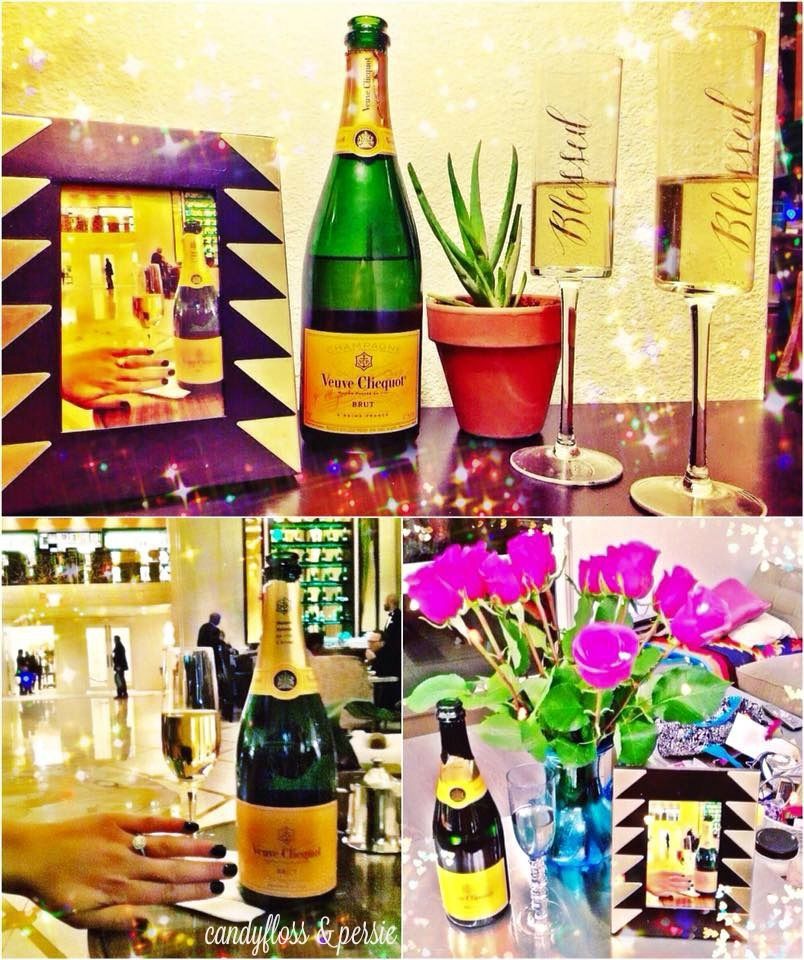 However, when it comes to champagne, we are definitely full-throttle in the scrimping territory. I'll put it this way: Everytime I've purchased champagne in the store, I am bending over in order to do so. Bottom shelf Cook's it is. And without caring about my bubbly palette, that has suited us just fine. Except there is one day a year when we loosen the purse strings a bit more. And that's because we've agreed to always toast the day we got engaged with the same effervescent bubbles that we did on that wonderful night in 2013, Veuve Clicquot.

/////2013 | NYC ///// 2014 | Portland ///// 2015 | San Francisco /////
And you best believe that I loved coming home after a busy AF work week last Thursday to that annual recreation...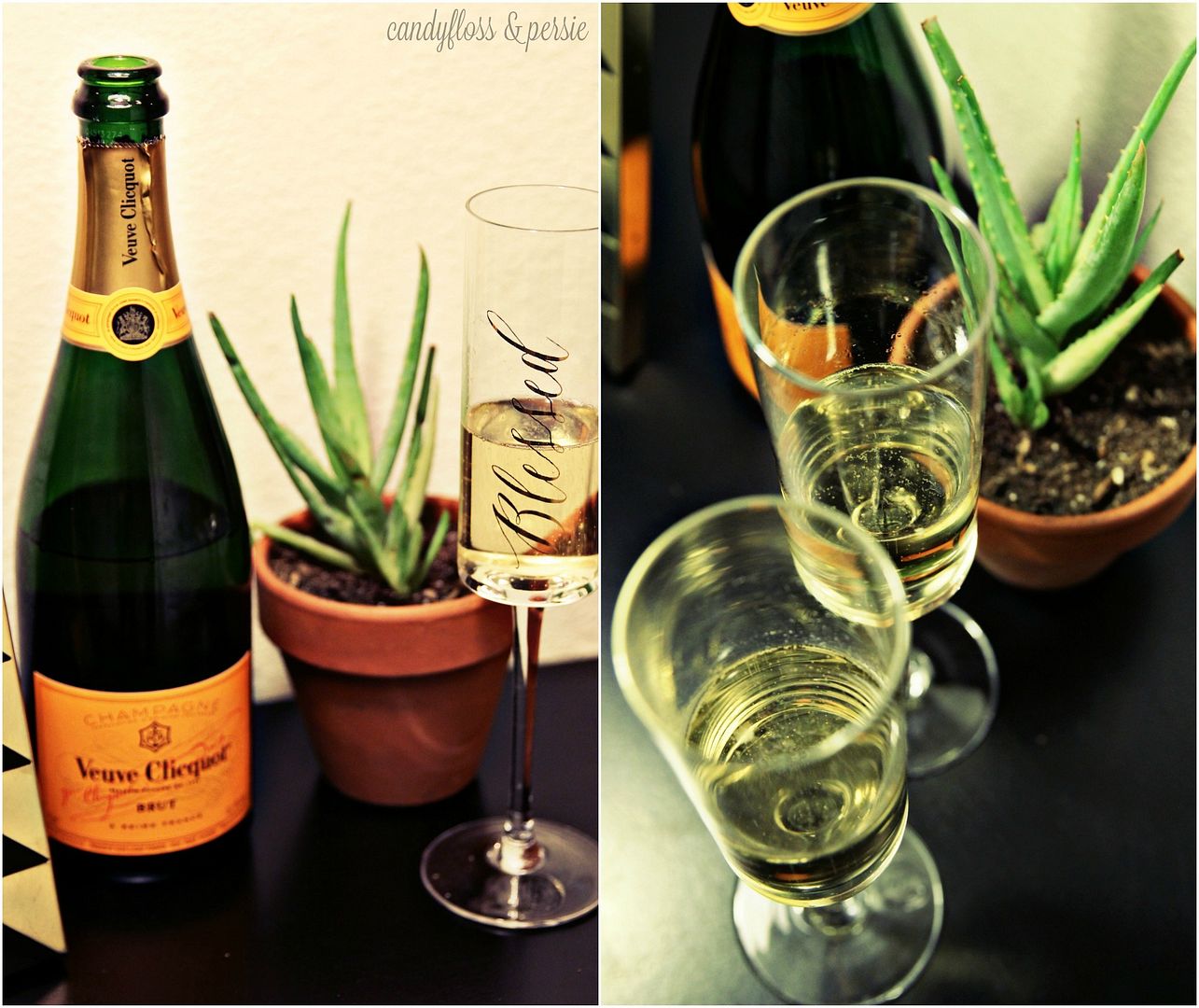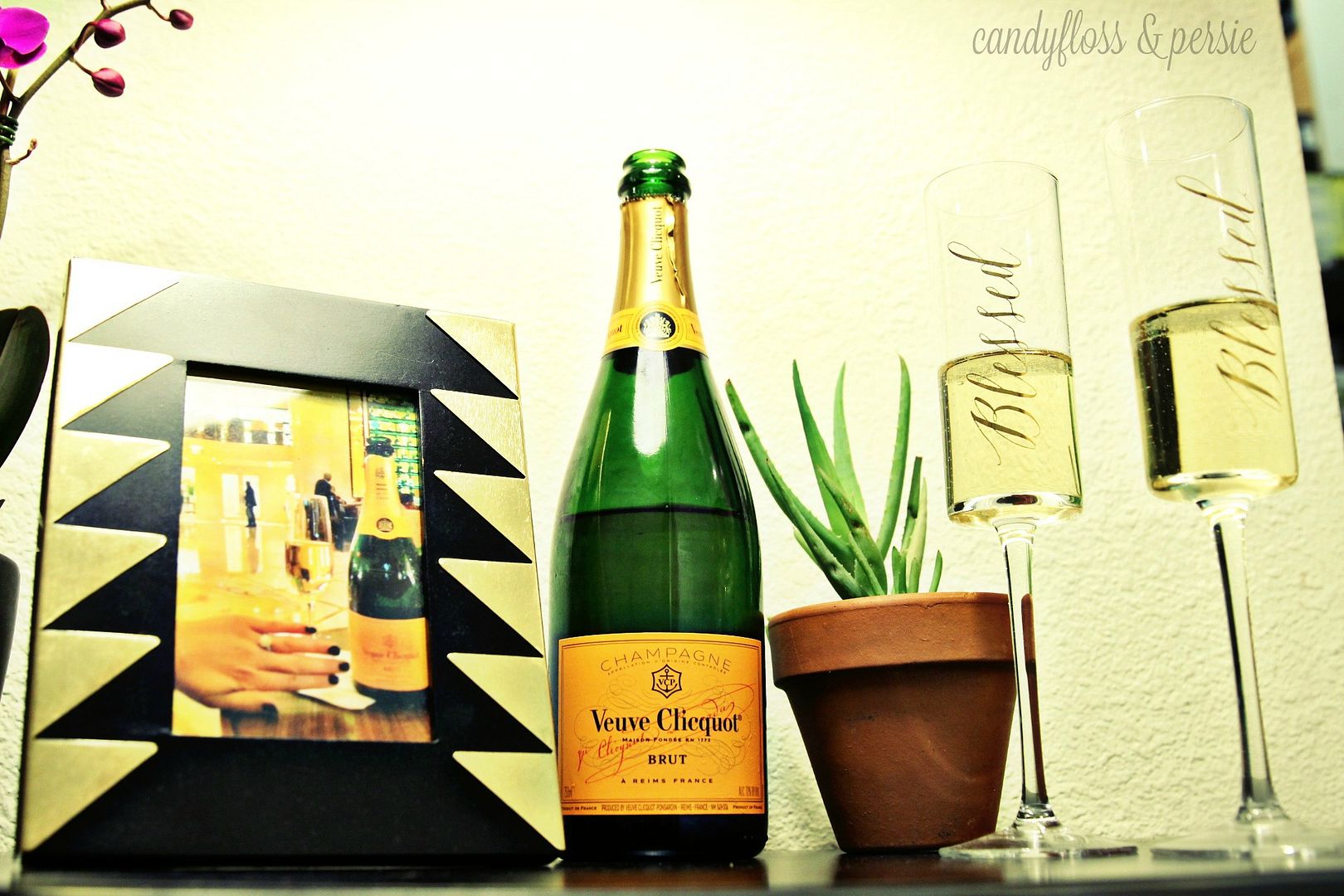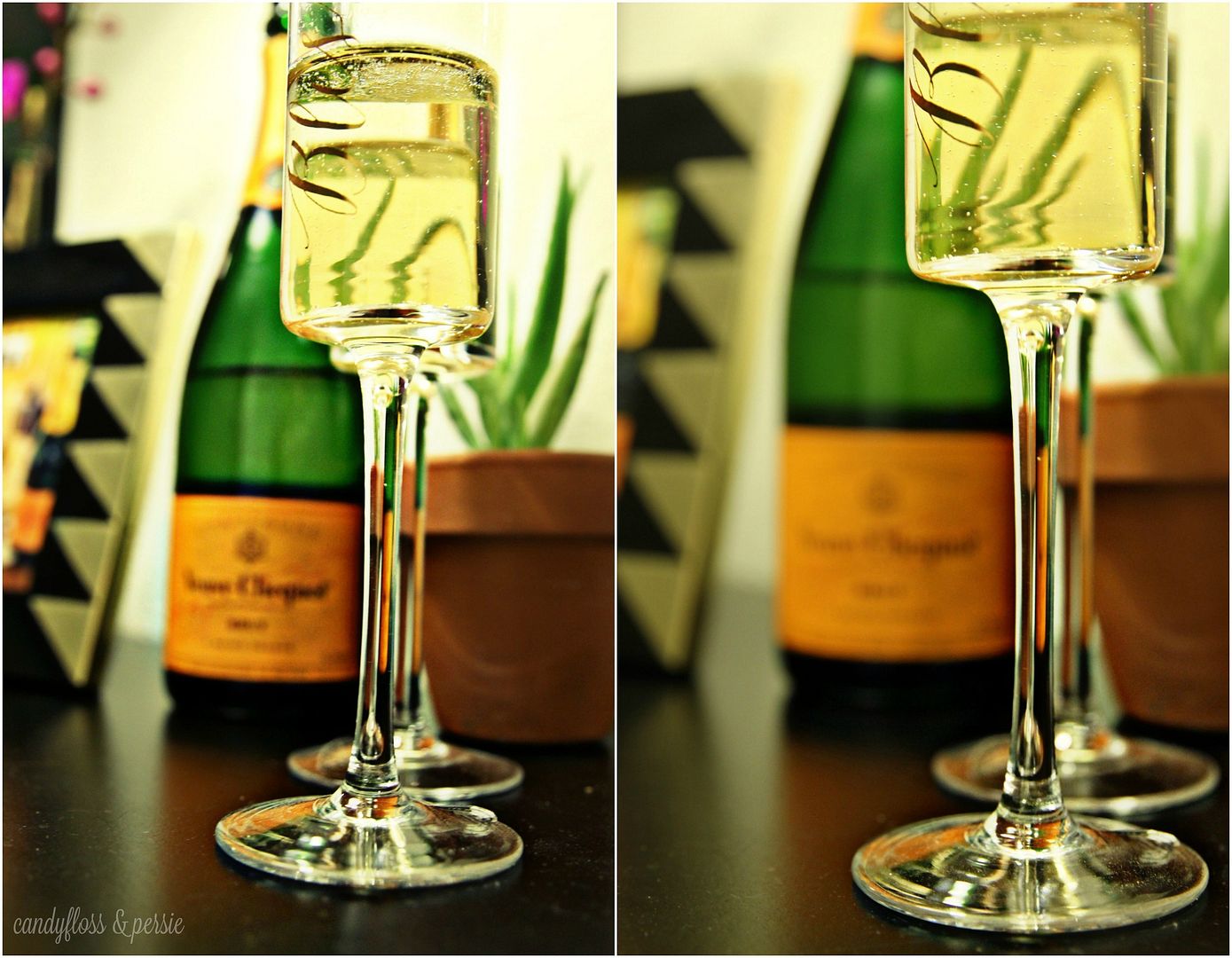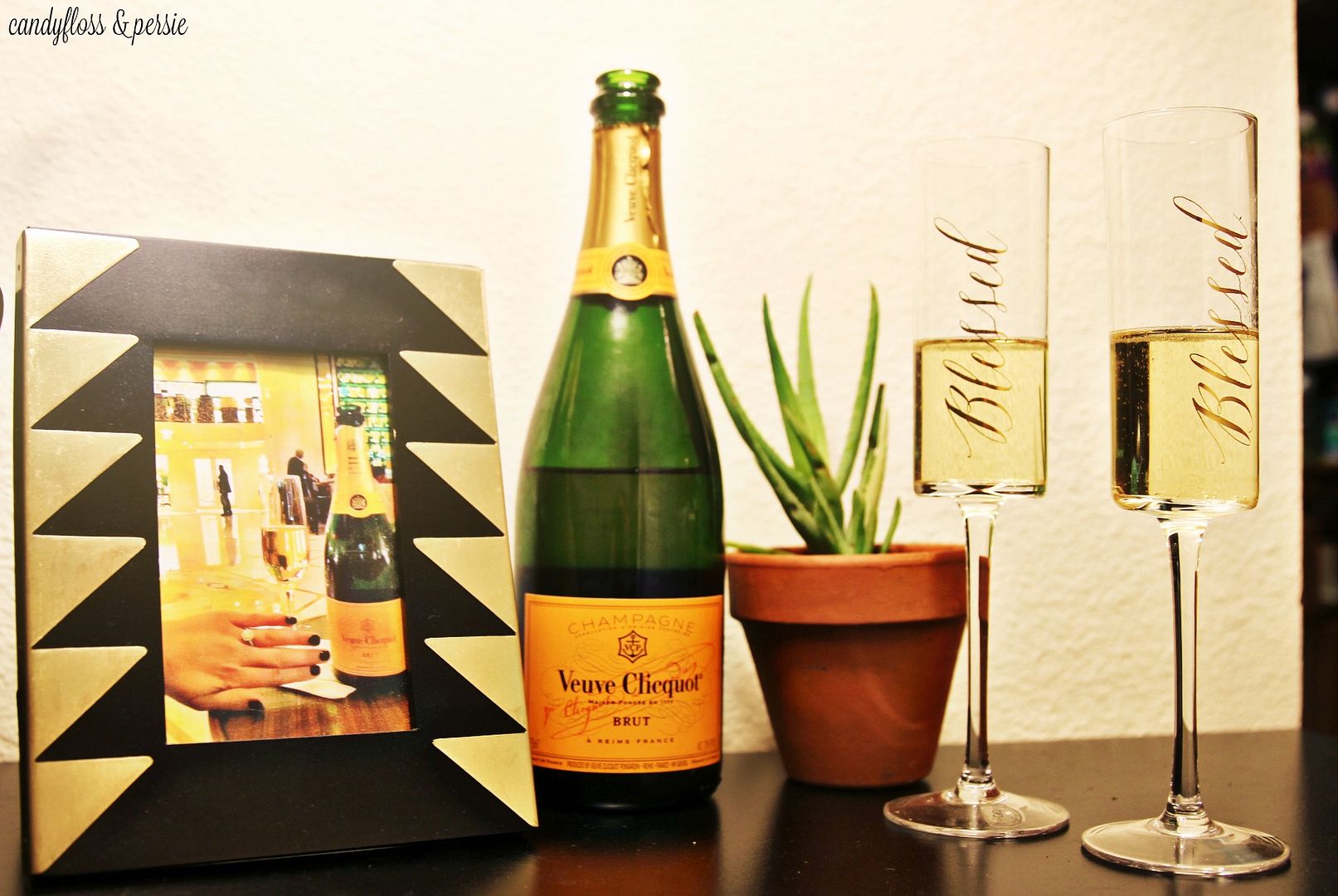 I'm no denier of the fact that relationships require a ton of work and are often difficult. It can be hard to expect another being to understand everything about you and meet all of your physical and emotional needs. There's disagreements, humility, disappointments and a whole lot of compromise. On the other hand, they serve as mechanisms for personal and communal growth and create a framework of delight around all other aspects of your life. A good relationship brings peace, joy, security, convulsive laughing, cherished dumb jokes, compassion and true jubilation. A good relationship can be everything.
I'm happy to always toast to the day we decided to commit to the good and bad together. And I'm happiest even to forever use this champagne as a little nod to the very beginning, a very good place to start.
Happy Monday of this short week!