Sporting
//
My combat boots more than I should. They're honestly just so crazy comfortable that if anyone were to comment on my frequency of usage I'd ... I'd ... pull a comb out of the top to defend myself? #ThingsGreaseTaughtMe
Salivating/
Over my latest batch of baked, seasoned chickpeas. My goodness those are good.
Sweating//
at my feet. Since as I type this Chandler is curled up into a donut right on them. And in case you secretly read my blog buddy: I'd have it no other way!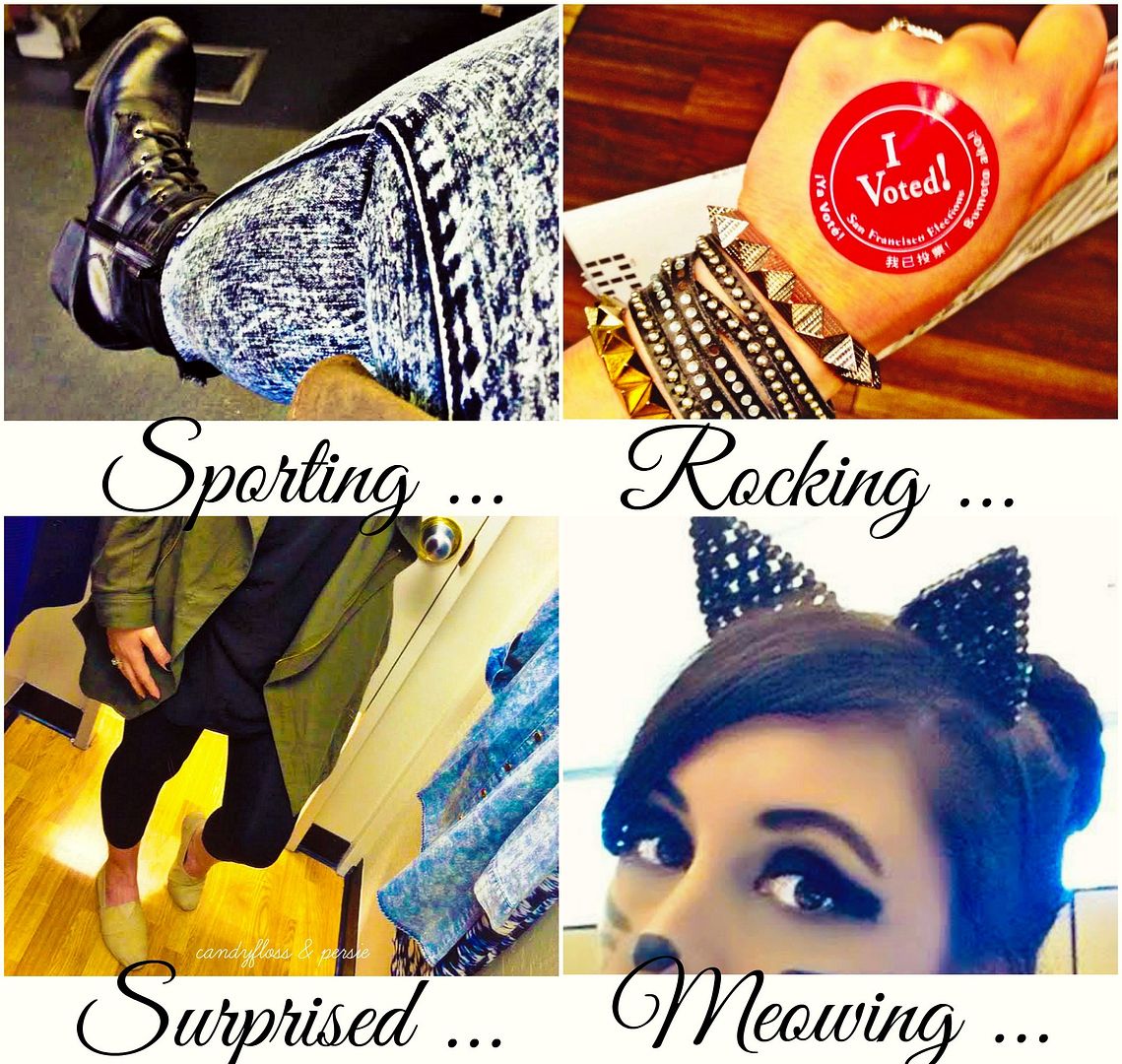 Surprised//
at how much I'm liking these shoes my mom gave me. I'm not a sneaker/casual flat shoe person but these have been getting the job done on my weekend day errands.
Remembering//
How much I like "Fireflies" by Owl City. I like punk rock songs on a case by case basis but I've always loved this one. Also, in the video- is he not in Bella Swan's bedroom?
Meowing//
At work. I figure a nose, faux whiskers and cat ears with a black work suit counted as dressing-up and not overstepping my professionalism.
Driving//
Speaking of the OC Theme Song, I am taking off to drive down the 101 because [Santa Barbara] Calllliforrnniiaaaa here we come! We have a wedding there tomorrow so I'll be down in SoCal toasting up good ol' fashioned love.
To Santa Barbara we go - have a wonderful weekend!
[Little Things Lately reflects little things I did/thoughts I had/images taken from my phone]