The alarm buzzed as I squinted one eye open and slammed my finger onto the infuriatingly small iPhone snooze button. Last time I looked at the clock during my insomnia fun, it had been 3:11 AM. And now, somehow, in the blink of an eye- it was time to get up and pretend to be a capable 30-something adult. How. Question mark excluded because there wasn't even a viable answer.
My mood tended to take the reigns in a small part on how I felt about everything else around me. The bus was completely crowded with commuters and I struggled to not dump my coffee on everyone below me as we navigated over San Francisco's famed hills. As I departed the transit and started making my way into the office, I noted that I had miscalculated the length of my pants with the height of my shoes. So with every step, I was revealing my bright green socks to everyone. I tucked them deep down into my heel and suffered a silent battle of discomfort all day which only the overworked zipper on my boots could now testify to.
The rest of the day followed in this manner. A lot of work blips and stress. Deadlines that came out of nowhere, my tea that burned my tongue. This was all happening while my Portland girlfriends were using the group chain to make plans and as I rushed through my crazed assignments, I couldn't help but think about how much I missed girl time. All day I was on the verge of tears. When can I go home where I am able to just shut out the world and embody this mood that I'm in? How long until I can shed this facade and slip into the ugliest sweatpants known to man and tune out everything else?
And like it always does, the end of the work day came and I fumbled onto the bus to head home. But not before I was clocked in the shoulder by a passerby and it took everything in me to not yell back at them: "Oh, you're sooo busy. You're sooooo busy." And of course, it was expectedly crowded on the transit, unsurprisingly stinky and as always, bumpy and hilly. I'm pretty sure if I had been a cartoon you would have seen one of these drawn above my head as I catapulted into the window seat and grumbled to myself.
Until there was a stop where a man in big cowboy boots and a jean jacket strolled on and leisurely took the open seat next to me. As I continued staring at my phone reading news that only depressed me more, I began to notice how much he was enjoying the hills. Each time the bus lurched up one with the same sputtering as the first pages of "The Little Engine That Could", the man would kick his feet up as if he was helping. "Wooo, boy! Let's get it on up there!". His legs continued the pedaling motion and he treated each lurch like a bucking bronco, this done entirely while he was bopping away in joy to his motions and his fingers rocked out on a tiny, invisible drum set on the bar in front of him. When I turned to look at him, he just smiled as if I had just made eye contact with someone rocking out at a concert.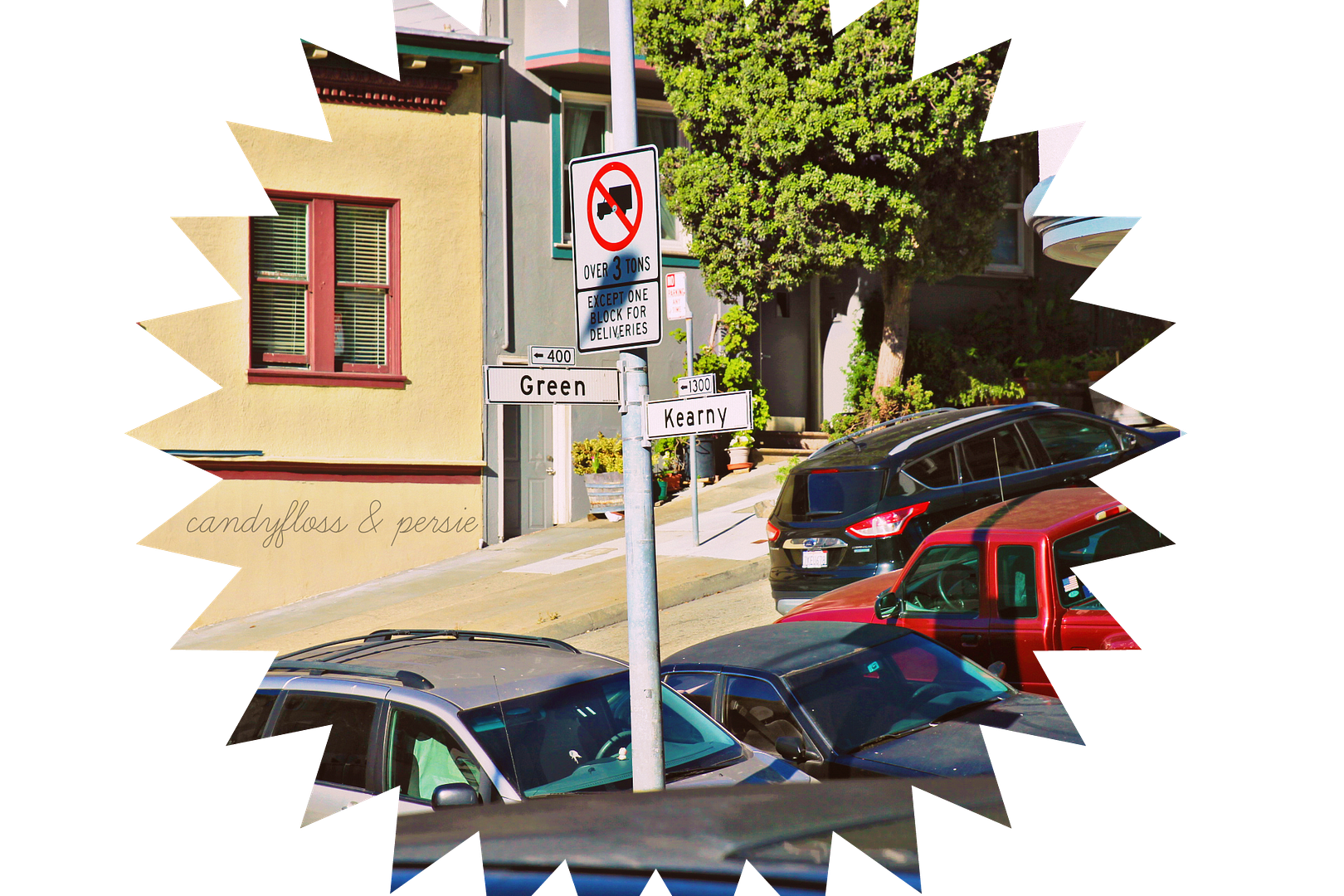 I don't know if he was out of his mind. I don't know if he was drunk. And I don't know if he was just someone who liked to make the best of a bad situation

(which, by all other indications seemed to be the case)

. But for the first time that day, I smiled. And then I started to laugh. And laugh. Because it was extremely funny and heartwarming to see him having a grand ol' time with his party of one.
I got off at my stop feeling a little bit better and resigned myself to my kitchen upon entry, a place that seems to give me some purpose and joy when I'm stressed

(probably because it means I'm prepping myself food)

. I immersed myself in making a yummy dinner and happily diced jalapeños and shredded cheese as I cooked ground turkey, simmered spiced rice and heated up some loaded beans. By the time Jay had arrived home from work, a decadent platter of tacos and the fixins' had been plated and we eased into dinner, conversation and a relaxed night effortlessly.
It may have been a terrible, horrible, no good, very bad, day. But somehow, with the little help of a random, eccentric stranger- it became a pretty good night.