In Portland, Jay and I had our Sundays down to a fine-tuned machine. Exercise, grocery shopping, cooking, documentary, quiet time on our laptops, bed. We did it so well and most of the time we did the entire day together. That has slipped a bit since we moved here. I know we'll be more streamlined after the new year but I still missed something I had long learned I really loved: The grocery store date. The time with him where we picked out our food for the week. As I reminded him of this and convinced him that we should shop together this week, I started thinking of why I loved this activity oh so much: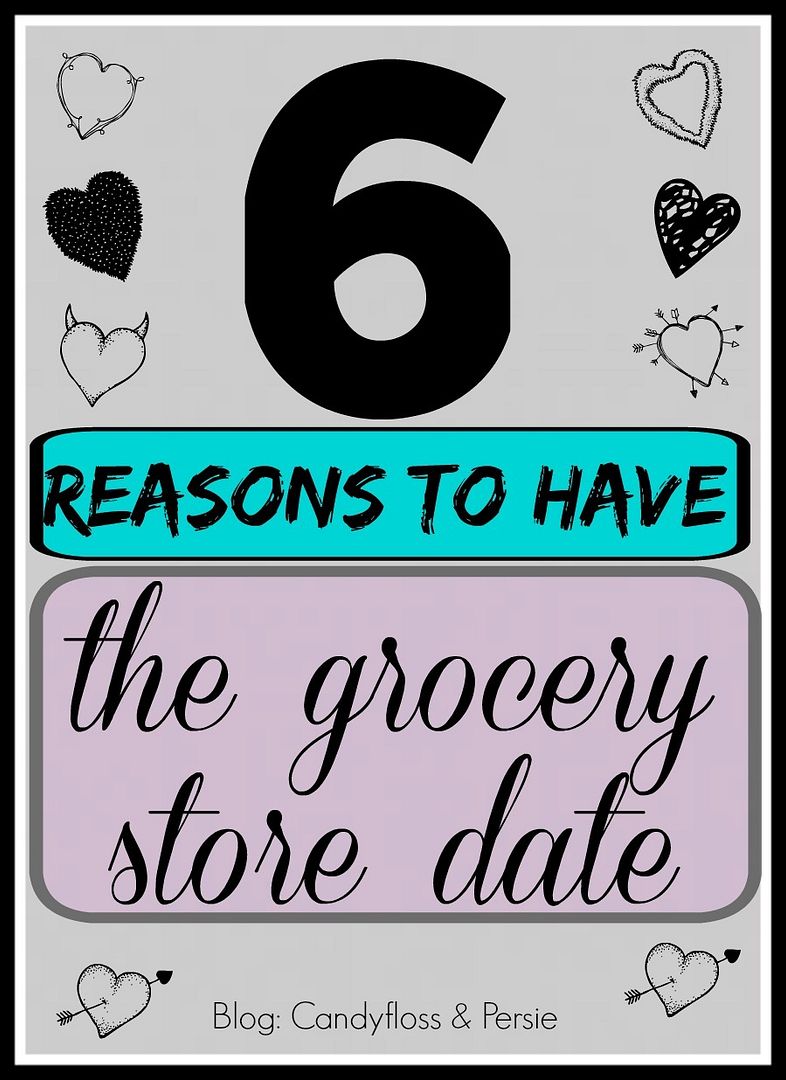 1) It centers around food that you're going to share together.
There's a reason why so many dates and meetings with loved ones start at the table: It's where the magic happens. Shared meals are a time to reinvest in who is sitting across from you. To talk about what's on your mind. To find out what is on theirs. It's a shared reverie. While grocery shopping may not be the sitting and enjoying food stage, I find that the picking of produce and the meal mapping together starts the process in its own way.
2) It's a fun place to flirt.
Aisles, carts, decisions, jokes about foods you hate, making even more tired jokes about not even putting ice cream in the basket because you'll eat it all. Cue your gf/bf reminding you of the last time you did. I find the aisles to be a nice little, light-hearted place to flirt with your significant other.
3) It's healthy time that makes the most of something you already have to do.
Assuming you're grocery shopping with some level of health in mind, it's a great way to remind each other of the other important part of your relationship: Your individual wellness. For me, this starts at the grocery store and with what is in my fridge. When you live with someone, this is a shared battle. Joining together for that vital cause and contributing to the process is kinda special.
4) It pairs well with another type of cheap, fun date: Exercising together.
Sundays are made for morning runs

(or yoga, or spinning, or weights, whatever floats your boat)

, followed-by a hearty breakfast and an ensuing trip to the market. Do this with your spouse/partner and you've created a solid chunk of a date into your mandatory Sunday errands

(powered by endorphins to boot!)

.
5) It's the date that keeps on giving.
Grocery shopping turns into stocking the fridge which turns into cooking which turns into eating. It's a whole big butterfly effect of awesomeness that ends in a plate of food in front of you - prepared with love. It's hard to argue that that in itself doesn't evoke some sort of high.
6) It's honestly kinda fun.
Grocery shopping is all about atmosphere to me. If a grocery store has a bad vibe, as much as I can help it, I will avoid it. I'm totally bias to Trader Joe's as I think they're the best thing in all the land. But that's because after years and years of visiting their crowded Sunday stores, I still find the joy in it. I like getting samples with Jay, I like us jointly deciding to try one of their new, fun promo items. I love perusing the wine department with him. They make the entire process creative and that carries into how we prepare our food later. Most of the time, I feel like grocery shopping is a desirable pursuit - and the atmosphere of the store has everything to do with that. So when you add your main squeeze to the process, it's a pretty dang good way to pass the time.
How about you? Do you consider grocery shopping date worthy?