♥

An empty
captain's chair seat
on the
bus to/from work
. Meaning, one of the 2 chairs which stands alone.
♥
Patient dogs waiting outside stores for their owners.
♥
A super loud fan to fall asleep to. The more I feel like I'm in a wind tunnel, the better.
♥
Huge, ugly, cozy blankets. I have two right now that look like they came straight outta the worst part of the 70s and they are my very favorite things in the world.
♥
Morning afters with friends. The best conversations tend to happen when you all drag yourself to brunch 10 hours after a lively wedding

or big event looking like you just emerged from the garbage disposal.

That's when the

gabbing gets good and the laughs get loud

.
♥
Seeing yourself in your grandparents & parents. Especially in old photos. What a treat.
♥
YouTube, Wikipedia & Craigslist for what I can only describe as wonderful services which go above and beyond in dispensing entertainment, knowledge and community services.
♥
Freezing cold air while tucked under a down comforter

(or two!)

.
♥
Watching movies while doing chores. Preferably ones I've seen thousands of times.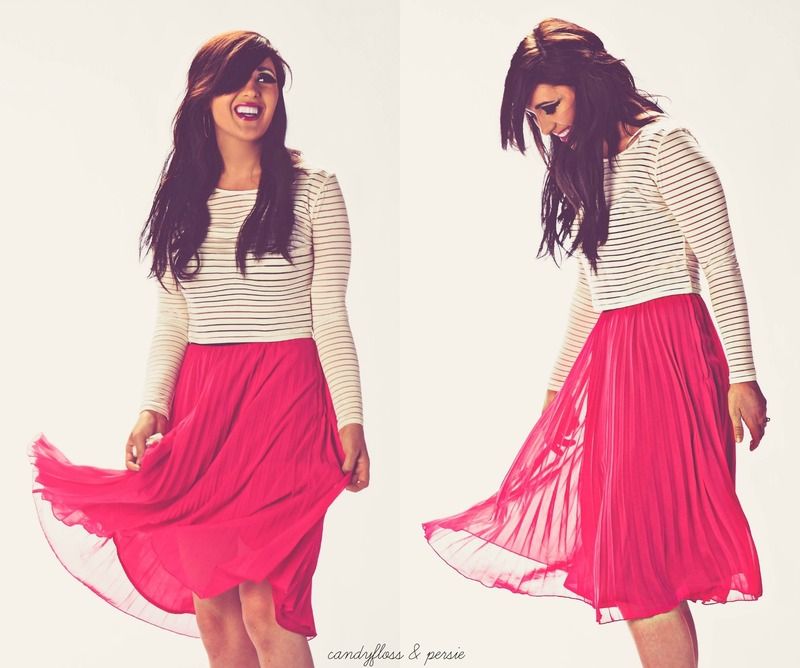 ♥
Tweezing. Who needs meditation when you have the satisfaction of a good eyebrow pluck?
♥
Shared silence in one room with another. No talking. No interacting. Both blissfully invested in your own pursuits. Contentment all around.
♥
Riding the elevator alone

on my way into work.

Gives me a second to do a

teeth/hair/pantyhose

check.
♥
When the Eiffel Tower went dark and the world lit up in support. [My eyes well-up just thinking of that, here].

♥
Getting to the end of a Smartfood popcorn bag when there's no one around. So I can tilt my head and tip the bag without shame.

♥
The memory of the first time my mom let me shave my legs after months of begging. I can still remember how grown up I felt as I left that black and white tiled bathroom with silky-smooth stems.
♥
Being around children who are 2-3 years old. Forever and always been my favorite age to witness. So much development and interaction in the sweetest of terms.

♥
When I put on self-tanner and somehow by the grace of God, I don't end up with one long streak down my leg and arm. JKJKJKJK, I don't know what that's like because it's never happened.
♥
Weekly live chats with my friend Elena (she visited me here) as we watched the entire season of "Teen Mom". She's a huge night person like me and we would often be up late watching the show live and messaging back and forth the entire time. I was sad when this season was over not just because I like the show

(like... a lot)

but because I loved my little weekly dates with her. They always got hysterical in nature and made me feel like we were just kickin' it on the couch together.

♥
The Nebraska Soundtrack for, hands down

, the most

beautiful chill music of all time. Obsessed, obsessed, obsessed. We listen to it constantly. I'm telling you - here's an example.
What's something that brings you joy?