Chandler sleeps in our bed with us. This was not the original plan. We had started out so sure it would not be this way. The very first night we had him, we suffered through his endless whimpering and whining from his lonely crate with heartbreaking resolve. "This is best", we thought, "that way he'll be used to sleeping alone". Well, cut to night two. After a full day of bonding with him in ethereal euphoria, his first puppy cries stung as I tucked him safely behind his bars and made my way to the bed. I only lasted about 5 minutes tucked under my dogless covers when the voices started propositioning me: "Well, maybe just for tonight he can sleep with us ...". One night became one week which became one month which became ... our dog sleeps with us. It's a fact now.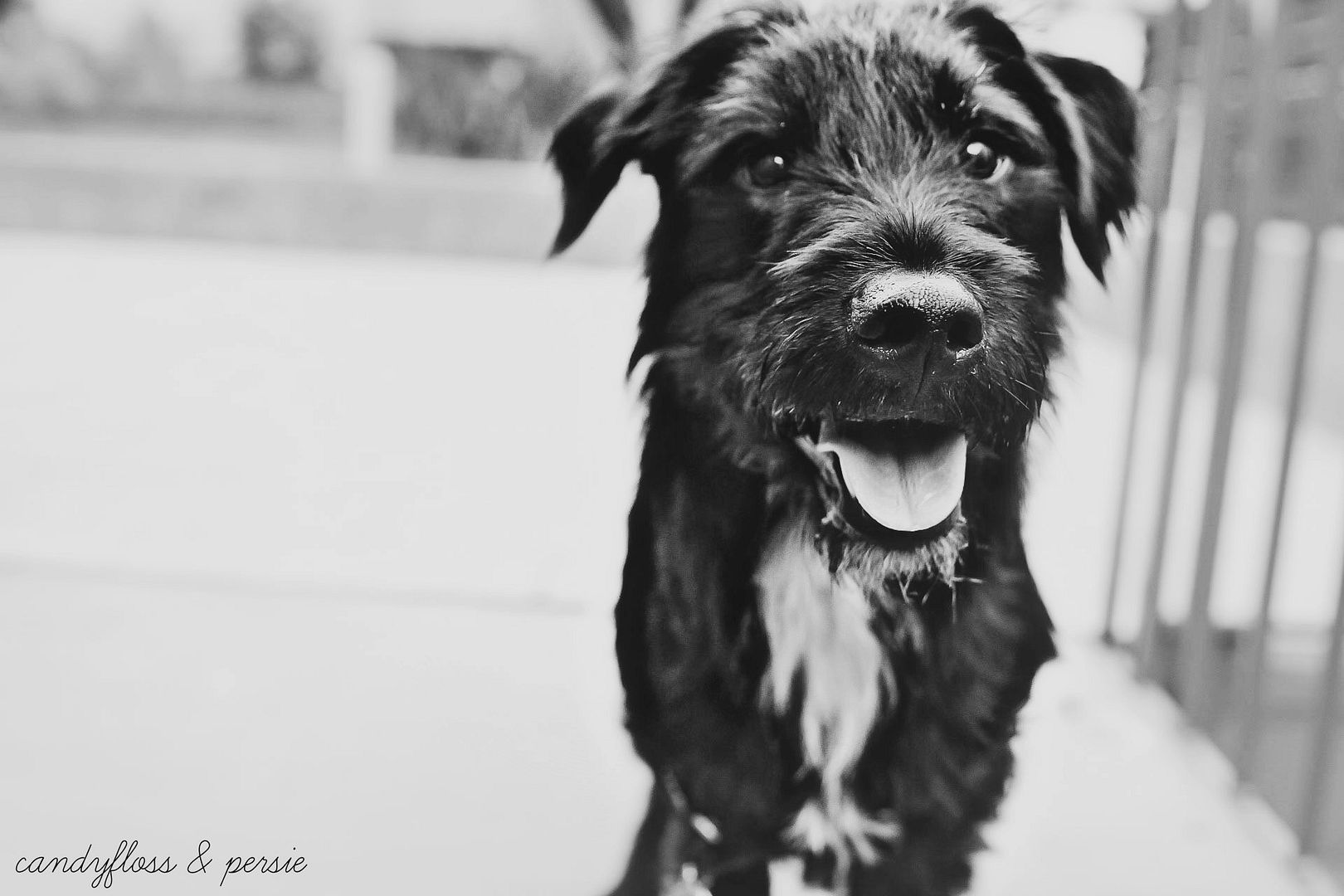 Usually as we drift off to dreamland together, Chandler and I
basically play silent Cirque du Soleil all night
. He'll drape himself across my pillows so I'll slink down lower onto the mattress. When he comes and s
leeps dead in the middle of Jay and me
, I'll move closer to the edge instinctively. When he dramatically stretches out across the foot of the mattress, I'll bring my legs up as if I'm
cannon balling into a pool
. We do this all night and I generally am left with
vague memories about it
the following morning.
But more often than not, his movements rouse me enough where I wake. I'll blink my eyes as I feel his shaggy hair overlaying my entire forehead. Or his neck ever so slightly tightroping across my neck as I rest on my back. Or he'll crawl under the covers, collapse against my body and release a loud huff before slipping off for the duration of the night. And I've truly woken up numerous times to find that my pillows have fallen to the side of the bed and I'm now resting my head right on his rump - which he doesn't seem to mind.
I fought tears all morning reading about the death of Bretagne, the last 9/11 search & rescue dog. I thought of these hardworking service animals who not only power through the debris of awfulness with a happy spirit but those whose presence at such sites is often comfort enough for the humans assigned the same grim task. I thought of the images of them curled-up sleeping in rubble, resting for their next go at it. I thought of the smiles on the faces of the exhausted firefighters as the reassurance from these canines was just enough to help them move through their tough day a bit better.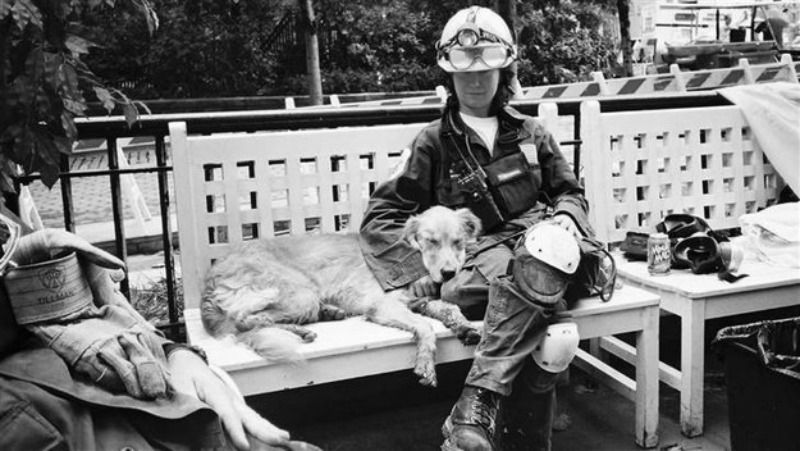 And then I thought of my dog's hairy ear, flopped over my right eye as his legs jutted into Jay's backside. And the content sound of them both sleeping away. And I thought of his instant excitement in the morning as we slowly start to wake up and his ability to annoyingly find our mattress-planted faces and try to give us as many kisses as he can even though I'm way too half-dead to appreciate it in the moment. I thought of the time he basically found his sweet spot on a pillow he didn't realize was dangling over the side and he plummeted into Jay's nightstand at 3 AM. He then scurried back up the bed with big do

e

eyes from his "scary" fall and instantly nestled into Jay's shoulder for comfort and reassurance that he would be okay. Despite my tiredness, I wanted to speak to him and assure him that he will be okay and that we will always be a bit more than okay because we have unconditional, floppy, kissy, snuggly, encircles-us-all-night love from YOU, sweet Chandler.
And I just thought, what a sadder world it would be without dogs - the working ones and the goofy ones.