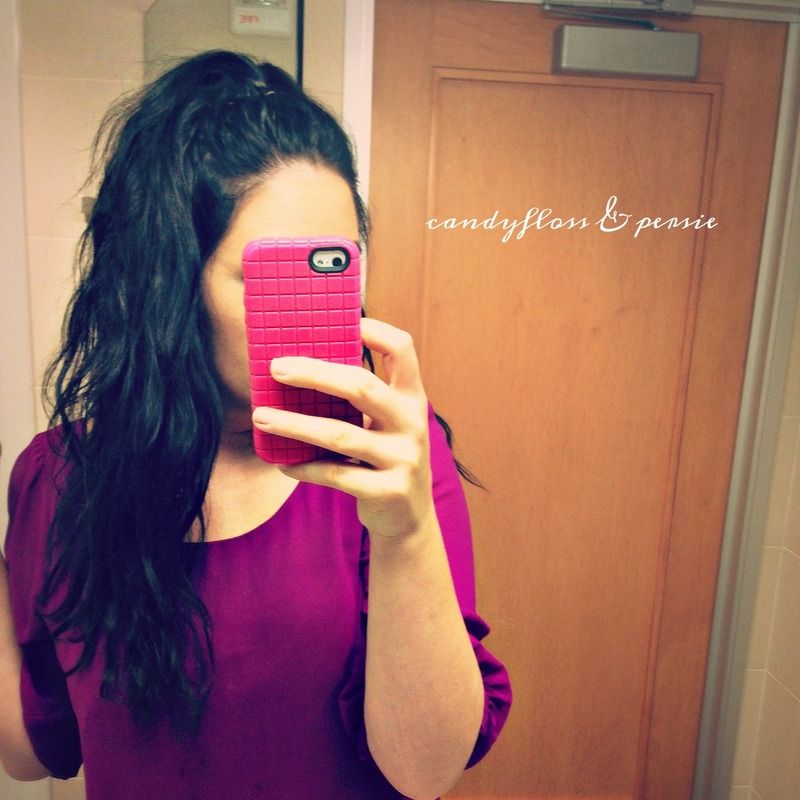 You know what has gotten long? My hair. I looked at it the other day in the mirror and thought "d*mn, my little hay pile is stacking up quite a bit these days". I don't think I've had my own hair that long in many, many moons - if ever. Gonna rock it out for a bit. Though, the only problem was that I told Jay that
I would go blonde again
"when my hair was longer" just to get him to leave me alone. Now I need to make up a new lie as to why I don't feel like dealing with bleach to stave him off for a bit. Perhaps next time he asks I'll just go with an
old faithful response
. #EverythingComesBackToFriends
In other news, with August approaching I feel like I owe it to the world to explain how stressed (albeit excited) I am for this month. We get the keys to our new place on Monday (eee!) then, like 3 days later, are road tripping up to Portland for over a week for a wedding/my birthday/my sister's birthday/vacation (while working remotely most days - technology sucks in that respect), then heading to a lake with Jay's family in Central Oregon as we weave our way South. Then back to San Francisco in the middle of August. Once we're back, the movers are arriving about 10 seconds later and we are then officially moving in to the new place and officially moving out of the old place. Right after the moving and cleaning, Jay flies back up to Oregon for a really popular race and then we are going back to Portland in September for our last wedding (nevermind that I was out of town on trips 3 out of 4 of the last weekends). MY HEAD HURTS. SO MANY LIFE EVENTS, FUN MOMENTS AND SPECIAL TIMES IN 30 DAYS, I'm so excited I could have a panic attack.
So if you got all that down, you would see that our only real, quality time to pack our house up is this weekend. So that is what we will be doing from today after work until the end of the day on Sunday.
I hope you have better plans than me!
TGIF :)