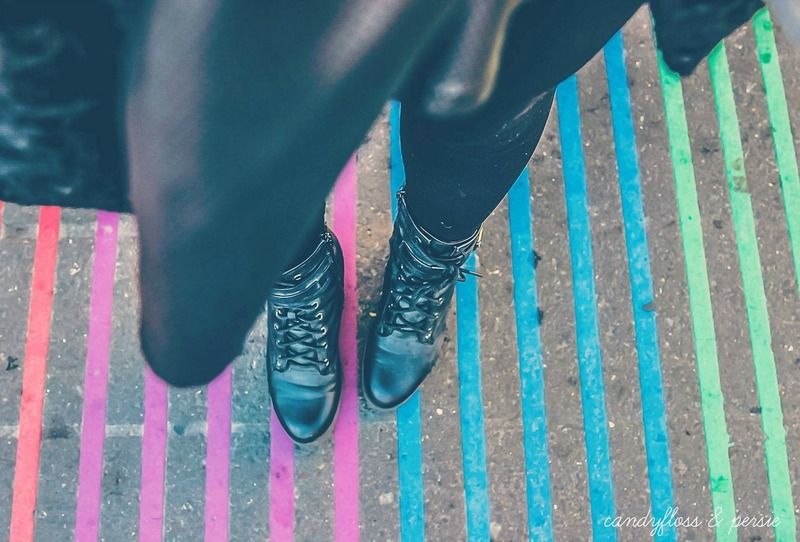 Today I give thanks for combat boots and the versatility they provide. As I grew up, I figured they were just made for Marilyn Manson followers or people I saw in WWII documentaries. However, they're one of my personal faves these days. Dressed up with a skirt and tights, laced up over acid wash jeans or just snuggled up next to some dark leggings - these little bad boys carry me all over the city. I think the key to it is the chunky heel since traipsing around the city in any other type of heel is a no go. I highly recommend. Besides, don't they look cute against the Castro crosswalks? But then again, what in the heck doesn't blend well with that progressive adorableness.
And those are my deep thoughts with Jack Handey for today.
Wishing you an easy slip into the weekend.