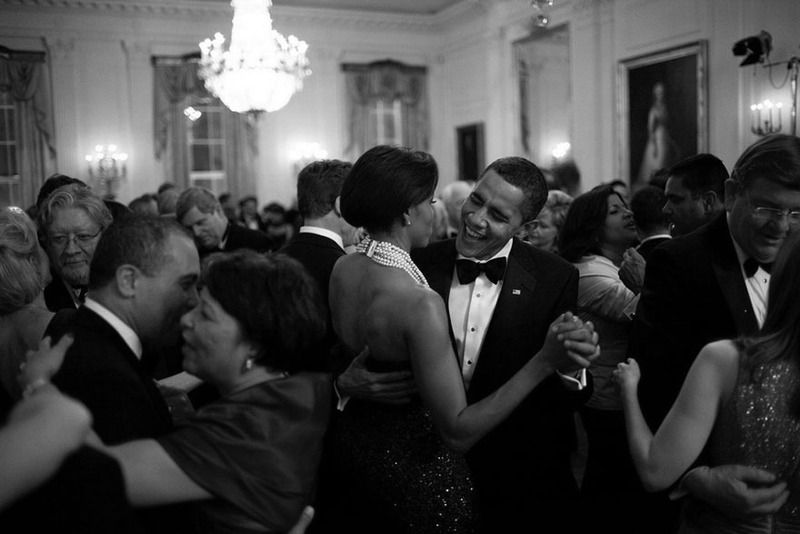 I was scouring the internet for a few hours trying to find it: that one perfect image of the Obamas that captured with one click just how I wanted to sum up what the last eight years have meant to me. Instead, like attempts to declutter a memory chest or organize your childhood tchotchkes, I found myself hours later at the bottom of an [internet] rabbit hole that I had trouble finding my way out of. It was all just so good and I had to saturate myself with my findings. You did so much. You gave so much. You stood for so many things.
So I will say this (like everyone else who is reflecting on your legacy with bittersweet tears): Thank you. Thank you. Thank you. Thank you. Thank you.
Thank you for your composure amongst the uneducated who mercilessly rallied against you due to perceived ideas regarding your heritage, your religion, your roots and your motives. Thank you for treating everyone with respect - and I do mean everyone. Thank you for warm fatherly smiles to your doting daughters. Thank you for your soul-piercing eye contact with your lovely wife. Thank you for your statesmanship. Your ridiculous and limitless intelligence. Your ruthless decision making. Your stalwart dignity. Your feminism. Your kindness. Your utterly horrible dad jeans. Thank you for your endless efforts to make our union a little more perfect.
But most of all, thank you for your words. In times of great sorrow, I often found myself seated on my familiar couch, wiping tears from my red cheeks as the steam from hot tea swirled around me. It was the only thing that was comforting and helped me start to narrow down the task of contemplating how I could positively contribute to the cause du jour. I often felt directionless. And then, I'd hear your words. And the velvety tone would jump off my computer screen and land firmly in my heart. And along the way, I'd figure out how I could make my little mark to aide my fellow man.
You could have merely coasted into the folds of our nation's legacy just with your historical win. And that would have been enough. But you took it further. With each deed, each misstep, each learning opportunity, each speech, each action, each hardship and each amazing triumph. You are a good man and I have no doubt that history will regard you as such.
The pleasure has truly been mine.
Thank you, Obama.